How does one express the joy knowing that our magazine, BearsandBuds has been discovered and connects people in so many ways?
Or how does our story really begin?
Maybe it begins with our love of teddy bears, creating wonderful and unique bears from a flat piece of material, or does it begin with a spark of curiosity form discovering something eye catching on the Internet?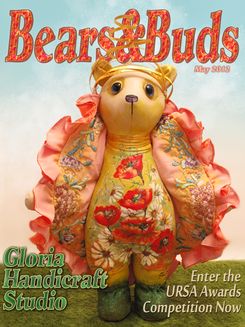 In this case it began with a young man surfing the web.
He discovered the 2012 Bears&Buds front cover featuring one of Gloria's marvelous bears that is embroidered in a traditional Chinese style.
One thing lead to another and he called upon Gloria
at her studio in Kowloon.
He was fascinated by bear making and Gloria showed him the process.
At this time Gloria did not know that the young man was
a videographer and wanted to do a feature on YouTube about her.
The Pandemic has people world wide looking for local things to do, and that's referred to as a "Staycation".
Stay at home and discover things to do locally.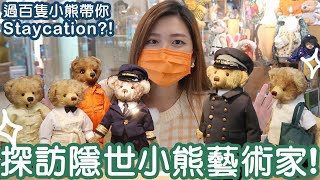 What fun it is to learn about teddy bears and try your hand at bear making?
Although many of our readers do not understand the language, you can 'understand' what is going on in the video and hear a few familiar words while enjoying all the fascinating bears in Gloria's Studio.
We are overjoyed at how the world spins and how we all are connected.
I visited China, Hong Kong and Kowloon in 2010 and met Gloria and the bear artists. The hospitality that they extended to me was awesome.
It is a trip I will long remember.
Congratulation Gloria on a wonderful interview with the producer of this YouTube video.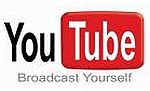 Click on the YouTube icon to listen to the interview and visit Gloria's shop and studio.
We wish to express our sincere thank you to the videographer and the interviewer. Well done!

Here are links to more of Gloria's stories featured in Bears&Buds:
Trip to China and the Awards Presentation