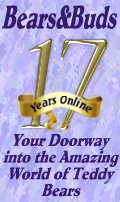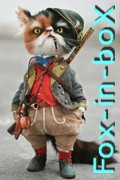 The Original Online Teddy Bear Magazine

Teddy Bear & Vintage Toy Appraisals

July 2022

Introduction . . .

I am now honored to reach out to the collectors and owners
of unidentified bears, stuffed animals and vintage toys.

Ken did this for years and was an expert appraiser. I was his understudy or apprentice and together we viewed and enjoyed each and every request that came our way.

Appraising bears online will be a fun adventure for all of us. We will share our discoveries here on this web page.

Meeting new faces, in teddy bear form, and sharing the knowledge I have gathered, will be a joy. Together we can discover that everything old can be newly appreciated!


Beary best,
Brenda Yenke

How much is your beloved bear worth?


Cursor down to discover the appraisal procedure.

Hi Brenda,
I have this beautiful bear that I would like an appraisal for.
He measures 23 inches tall and has disc joints. It looks like he has a humpback, too.
Thank you so much.

Kind regards,
Stephanie

Hi Stephanie,
Your large very sweet teddy has many attributes of an artist bear. The mohair is long and full, with a bit of shaving of the muzzle to concentrate on the meticulous vertical cord nose. What really drew attention was the placement of the ears on the side of the head. Carol Black from CA was most known for this characteristic. The arms are very long, another similar trait to the original bears. The body is modest, with the arms and legs being the most notable for length. There is a slight hump on the back, not as strong as some other bears. The pads seem to be the reverse of the mohair, with mere backing. I would assume it is stuffed with poly fill, or perhaps the new alternative to excelsior. It is in mint condition. I would date "Goldie" to the 1980s as a contemporary artist bear. The very first bears, mostly American ones, had side set ears as well, and as time advanced, so did the position of the ears end of higher on the head. There are no claws on the paws. At 23" teddy would be valued at $200.00.
Brenda

Dear Brenda,
I wonder if my 'bare' bear is

a Berlex. He is 50cm tall with a soft fill body apart from his wood wool filled head. No neck joint, but limbs jointed. He has a long muzzle, ears stitched in to the sides of his head. Amber/black glass eyes. No stitching on nose and mouth, which is why I'm sending him for evaluation.
I want to put the right shapes when i repair him. Small mark behind left ear. He has a footy shaped body, curved paws with vinyl contrasting fabric pads, curved ankles and big feet. Non-working growler.
Thanks, Kris

Hi Kris,
This mohair 20" teddy could definitely be Berlex…but we are missing the characteristic triangular stitched vertical nose! If you were going to restore him, this would be first the specific repair to grant him his identity. There is a slight downward stroke at the bottom of the triangle, forming into the mouth.
He is a chubby bear, like most Berlex examples, and dates to the 1930s. They were formed in 1930, with manufacturing in Melbourne, Victoria. They maintained production until the 1970s. Known for the vinyl pads, the foot pads were slightly pointed and no claws. The eyes were glass, with clear or red.
We can see the hand closing seam was located in the back. The tag of a Berlex bear would be red printing on a white cloth tag, reading Berlex, Melbourne. Later bears were kapok and synthetic fur. His neck is stiff, no jointing. A restored teddy in this realm would be valued at $275.00.
Brenda

Hi Brenda,
This is my Joy Time snow rabbit: he stands 60cm, is filled with wood wool covered by mohair(?). His jacket forms part of his body, the back collar of which has some foxing. He has brown/black glass eyes and a red cross nose/mouth. Original white/green flower at neckline. He has cardboard in his feet enabling him to stand. A clear green embroidered Joy Toy label still exists under one foot while the other has wear on the outer edge.
Thanks, Kris
Hi Kris,
Beautifully crafted Australian mohair rabbit! Being excelsior stuffed and standing lop eared rabbit is costumed, we can assume he has great character importance. You mentioned the footpad, some had oilcloth in the 1940s, with the pad sewn unto the foot, while others had the pad sewn unto the leg is the foot was not large enough. Later examples had the tag folded into the foot seam. He seems to be an early example, from the late 1920s. They were established is South Yarra, VIctoria. The stiff neck afforded a quicker production. As the 1930s ensued, kapok was used for stuffing in the body. At 24", this a large rabbit. The nose stitching on the teddies, included two upward stitches as a characteristic. This company had Disney licensed Snow White and the seven dwarfs made in fabric. They ceased operation in the early 1960s. Value for your adorable character rabbit would be $300.00. Brenda

Hi Brenda,
I've had this nearly 36" tall bear for a while and I just realised it may be a Wendy Boston. He has the typical
big ears, safety eyes, vertically stitched nose and a hand stitched upside down T mouth, on a contrasting fabric muzzle. His wool is thick and covers his firm, soft body fill. He has three stitches on each claw on paws which point upwards. Unjointed, he is able to sit. A faded tag on his contrasting fabric is too faded to read.
Thanks, Kris
Hi Kris,
This is a really large teddy at 40"! Indications are with the ears sewn into the head seam making them a part of the head, this reinforces them with washing or typical wear. Wendy Boston was known for this, and making nonjointed limbs. They are easily carried, and for this size range, a very great tribute. Based in South Wales, Wendy and Ken Boston established their business in 1945. The screwed in locked eyes assured the child safety guidelines for this trait. They were also the first washable teddy in Britain. Your example seems to be a wool plush with contrasting pads and muzzle of a shorter plush. The nose is simply vertical stitched with an nose extension into the mouth. Often, a tag was attached to the left foot, inside leg seam or on the back of the bear. Yours is the small blank tag on the foot. He is in very good condition and dates to the 1960s. They ceased operations in 1976. Value would be $125.00.
Brenda

Greetings Brenda

45cm tall, FADAP has soft fill, and a growler, covered with sparse mohair. His paws were a wreck and I fixed those and covered them in a contrasting colour felt. He has glass clear/black eyes, with a vertically handstitched nose, on his long snout, downward Y mouth and large cupped ears on the sides of his head. He has black/amber glass eyes, He is fully jointed, with straight arms with large paws, each of which has five claws.and shaped ankles.
Thank you
Kris in Australia

Hi Kris,
Your very sparse teddy done in the French manner of FADAP, is still surviving after his hair loss! The firm was instituted in 1920, in the Divonneles- Bains, France with offices in Paris. They created many toys until the 1970s. At 17", this stoic example has the upturned long muzzle, clear glass eyes and the typical downturned mouth with a seemingly large stitched nose. The pads were recovered very well, as they were known to offer this contrasting color as well. Large cupped ears date him to the 1930s. Usually they had four claws. His stuffing appears to be original excelsior. The hand closed back seam is intact, and not adjusted. Even with the loss of fur, his stature has a well loved appeal. If he and all his fur, the value would be greater, but as he is, the value is $200.00.
Brenda

Hi Brenda, here's another bear for your eyes.

Metal Nose. Standing at 50cm+, his wood wool filling is covered by sparse mohair. He has black/amber glass eyes and a moulded metal nose with a downward Y mouth. Metal is fully jointed, with straight arms and shaped ankles. His vinyl paw pads have 3 claws on each. He has cupped ears on the side of his head.

Kris in Australia

Hi Kris,
This 20" teddy with the expressive formed nose appears to be from Australia, from Lindee Toys, dating to the 1960s. The ears are sewn into the head seam, and cupped. Although most of the Lindee foot pads had pointed toes, yours seems to have the contrasting white vinyl in a round pattern. First established in 1944, by 1969, they won the "Toy of the year" award. Closing in the 1976, this firm had a rather short production life. Located in Sydney, they also made dolls, and bears on wheels. His arms are straight while the feet have formed ankles pointed upward, with the claws. His amber glass eyes are quite expressive. His fur is mohair with slight areas of wear. His back has the hand closing seam, which appears to have been adjusted. He is valve way jointed. Value would be $225.00.
Brenda

Another for you Brenda,

Boof Head is 60cm tall, has soft fill covered with mohair(?), with no bald patches. He has vinyl paws in a contrasting colour. Boof's neck and arms are jointed, but he had 'flap legs' with no joints, which help him to sit. He has plastic brown/black eyes, with a vertically handstitched nose, a downward Y mouth and small flat ears on the sides of his head. Metal has black/amber glass eyes, a moulded metal nose with a downward Y mouth. He is fully jointed, with straight arms and shaped ankles with vinyl pads. Each paw has three claws. He has cupped ears on the side of his head.
Kris - in Australia

Hi Kris,
Love this bears name…adorable guy! He is large sized teddy at 23+Inches. The center seam down the face affords him that special grace. He most resembles the English firm of Chad Valley, dating to the 1950s. The straight arms and shoulder free, give the non jointed legs a nice sitting position. He has a slight downward smile under the vertically stitched large nose. Chad Valley had very broad nose stitching. The pads are brown as many were, and over stitched unto the fur. Many times these were rexine. The eyes are plastic as you state, and the fur may even be wool. The small side ears give him a very innocent look. Chad Valley first made bears around 1915, after the war efforts banned German imports. They carried forward and again had a slight change with the second WW..shifting to children's clothes. Value for your Boof would be $250.00.
Brenda

Hi Brenda, I just purchased this bear at an estate sale and thought it could possibly be worth something. It is unfortunately missing one eye and it is lightly balding in a few spots. It has a very orange color and feels stiff and crunchy. It is jointed and has something that I can hear rattling around inside of it. It's overall length is about 23" and it's arms and legs are almost 10" long if that helps.
Thanks,
Will

Hi Will,
You have a good find! This 23" very impressive face teddy seems to most resemble the Columbia Mfg.Co. of NY. They are most famous for the Laughing Roosevelt Teddy Bear, with an open mouth that moved when the tummy was pressed. They were in business for a short time, 1907 and 1908, and they also made other bruins. Their name was adapted from Christopher Columbus. The sliced in ear has a common trait with the Petz Co. of Germany. It was said that Columbia did this first, and was one of the American companies noted for this premier feature. I am sure others copied this time saving technique. Interestingly, the imported felt was sub grade, and many of the original bears have covered pads. That attunes to your example as well, with the linen coverings. His horizontal stitched cord nose is missing the mouth extension, but all three claws are intact on each extremity. This orange tint mohair was what they used on all the Laughing Roosevelt's. His final hand closure is in the back, typical of most American bears. The nice long arms and slight pivot to the ankle, with long legs date him to the 1908 era. He would see better with two red glass eyes…most likely just a wire inserted and they are within
the head seam. At 23" he is large. As the face is always the most important feature, his mint mohair has only a slight thinning by the jaw. He does have wear on his left arm.
The body is excelsior and the extended muzzle very prominent. The growler is nonworking, very typical with air getting into the devise. Value for your early American bear would be $750.00.
Brenda

Hello Brenda,
Recently I was in a thrift store with my who is a collector of old toys.
We were looking through a big box full of plushies and I suddenly saw a long mohair bear. I grabbed it out quickly to her surprise. I recognized it from a bear I inherited from my mother in law. On closer inspection, I began to wonder how old she is and her maker. I have collected tin toys all my life, so this is all new to me! She is faded pink long mohair.
15' tall and fully jointed with felt paw pads that have a few moth holes. Question is the stitching marks on the felt paw pads is missing. Large glass eyes, amber with black pupils. One eye has been broken in half and that half missing. Stuffed hard with Kapok. Arms are not long. She has center head seam. The mohair is worn a little on her muzzle, and one very tiny place under one arm mohair is thin. Her nose is vertically stitched in black. The bear has a hump on her back.
Cynde

Hi Cynde,
What a wonderful legacy you are setting with teaching your granddaughter about vintage and older teddies and toys. Saving a very sweet teddy is an ultimate achievement. Your "pink" girl mohair teddy is American, made by the Character Novelty Co. of NY. They were originally founded in 1932, by two New Yorkers, Caesar Mangiapani, and Jack Levy in Norwalk, CT. They moved to NY after 1945. Most notable for this company is the fact Elvis Presley used their bear for his 45 hit.."Won't you be my Teddy Bear?" and the jacket exhibits one such teddy from Character. Your example is mohair and dates to the 1960s, with the three air brushed claws on each appendage. His vertically stitched nose is perfect with the mouth extension. The glass eyes are very large and expressive and her nose has a shaven muzzle. She is quite "foxy". Probably stuffed with kapok, her large cupped ears make her adorable. She may be gently combed. The wool pads have some moth damage, which could be carefully plugged. We can see the kapok through the opening.
Value for your rescued 15" treasure would be $150.00.
Brenda

Greetings Brenda,

This 38" Bear was purchased by dealers Joel and Kate Kopp at the Winter Antiques Show in NYC about 25 years ago.
It was thought that he or she was an early display bear.
He came with a sturdy metal stand.

Thank you
Milton

Hi Milton,
This very large Ted could have possibly been a store display with his height, but they also had carnival bears displayed at special fairs to entice customers for taking a chance at winning the large prize. He should have cardboard inserts under the mohair pads for standing, if he was a stander. The stand appears as a doll stand as well. He is German as well, from Petz, founded in 1859 as a Toy Factory in Neustadt. Anton Kiesewetter took over the families production in the 1920s. This particular very large bear has three claws, sewn over the seam in some areas. His arms are shorter and placed low on the body to create lower shoulders. There are slight tucks at the tops of the each arm. His ears are sliced in, a key time saving tool in teddy production. The eyes are amber glass, possibly on wire shanks. His nose is a simple horizontal cord with the extended Y for the mouth extension. He should be all excelsior stuffed. Dating to the 1940s, his value would be $425.00.
Brenda

PS…Wagner Baking Co. of Detroit MI had a Teddy Bear Bread that used a large 38" mohair teddy dating from 1908, that was most likely Ideal. The arms are very long as was the case for the early years. He had rust colored yarn for the nose, mouth and claws. He was short lived in the teddy bear world!

Here's another for you Brenda,

This 23" Bear has a working growler and was purchased at an antique show in PA. That's all we know.

Thank you, Milton

Hi Milton,
Sorry for the delay…had my sons home for a week of dedicated yard work!
Your large long mohair teddy is German, most resembling the Hermann Co. This family really had a huge impact on the teddy bear industry in Sonneberg. Father, Johann and Mother, Rosalie had six children and trained them in the business. The transition into plush toys started in 1913. Known for their quality mohair, inset muzzle of contrasting fur, often matching the inner ears and foot pads, a horizontally stitched nose with an inverted Y design for the mouth, and three claws. Dating to the 1950s, the eyes are a red glass with the extra long mohair. Tummies were very round and the hump on the back indicated the realism for the shoulder blades of a real bear. Your working growler was a notable trait of Hermann! Large cupped ears are sewn between the head seams. His value would be $400.00.
Brenda


Greetings from the Netherlands Brenda,
This bear, which I got from
a Dutch friend, who bought it locally in a village about 40 km south of Rotterdam (NL)
It is a hard stuffed bear,
I guess filled with something like hay/straw.Velvetty

plushy skin. Barely no bald spots. Length 70 cm (with ears 74 cm). Legs about 32 cm, arms about 25 cm. Legs and arms can be turned around completely; jointed. Head can't be turned.
No loose stitches.
Kind regards,
Petra


Hi Petra,
Your very large silk/cotton plush teddy has many traits of your country. In fact, some have nicknamed the Dutch teddy as the Arthur Van Gelden bear. We only know the early exact existence of teddies from their ID's…if they are still intact. But, several companies did not have buttons, tags or discerning traits, so we can look closely at each attribute and arrive at a possible country of origin. That said, your very good condition teddy with the firm stuffing (excelsior), hand sewn vertical nose cord and smiling mouth extension dates him to the 1950s, with the plastic eyes! Being close to Germany, the Netherlands had a very famous neighbor for teddy bear companies. It seems, most gauge all bears around the Steiff Co. Hermann was also a family well known for their teddies, so the trend for making and selling bears was strong. We also know the travel was brisk to and from countries. Merrythought of England actually made a Dutch bear in the 1930s, defined by his mohair head and torso but Dutch style pantaloons for his legs. Your example combines the expertise of German and Dutch characteristics. Many have high cheekbones, with an amply full face as well as tummy. Some resemble small chipmunks with the "pouch" on the jowls. He does have an original silk ribbon for his bow tie! His value would be $200.00.
Brenda

Hello Brenda,
I found this little fella at a thrift store.
He measures 13" tall and is in a very poorly state! He has lots of mohair loss and feels very fragile and his wood stuffing has shrunk in many areas. Someone has tried sewing him together in many areas, especially the ears and paws. He came only with one eye ..like a flat black eye and as I make teddy bears I had a pair to replace for him.
He has a noise box in his tummy which is not working. The red mark on his back looks to be wax or paint.
I hope you can tell me something about him.
Thank you,
Paulette

Hi Paulette,
Your new found teddy at 13", had many traits of the American Ideal Novelty and Toy Co. The original factory in NY, dates to 1906-7, with the same address it held for many years. Morris Michtom and his wife Rose, had a stationery and novelty shop in NY. After Theodore Roosevelt refused to shoot a bear on a boundary dispute in MS dating to 1902, the story began with a Berryman carton in the Washington Post. Rose Michtom was said to have made a few toy stuffed bears for the shops front window. By 1907, the year of the Teddy was born. Most Ideals have a football shaped body, eyes place within the head seam, arms placed low on the shoulders, hump for the shoulder blades, felt pads and ears placed towards the side of the head, with a horizontally cord stitched nose. Your example fills these characteristics. Dating to 1908, the four claws on each limb would be a norm for this period. You did a good job with the eyes..maybe a tad smaller shoe button. He had a mouth extension of an inverted Y under the nose. He needs some fresh excelsior to help fill the areas where stuffing is missing. Value for your teddy as is would be $175.00.
Brenda

Hi Brenda,
This bear was given to me by my mother in law. I believe it was her mothers. They lived in Memphis. It's about 20 inches long.

Thanks in advance for any information you can provide.

Nina

Hi Nina,
Your Memphis teddy is an American, from the Knickerbocker Toy Co. He is mohair, with good coverage on the front and wear spots on the back. It must have been from how he was stored…laying down on his back. Mohair is quite attractive to moths as they consume the natural fiber. Just like wool!
He dates to the 1930s, and had amber glass eyes, which were not child safe…they were on a wire and could be easily removed. The pads on the arms and legs are velveteen. This was a common characteristic for this company. Brown was the most popular color! The kapok stuffing made him soft and cuddly. The inset muzzle done in a shorter mohair, along with the vertically stitched nose and a large cupped ear..make you want him to have another ear to hear properly. Perhaps he could have a cap over the vacant ear area. His arms are low set on the body, a typical note. Knickerbocker is famous because Shirley Temple happened to have one as a childhood friend. She appeared in the movie Now and Forever with Grumpy. She also did various other photo ops with a larger white bear. The Memphis connection sounds interesting with Elvis Presley's 45 hit back in the 50s.."Let me be your" Teddy Bear! Pictured on the cover to this record is a Character bear from this era. The heirloom teddy has much to tell from his southern roots, and his value with the wear at 20" would be $145.00.
Brenda

Hello Brenda,

This 24"Bear claims that he is a doctor, but is wearing a shirt with brass nautical buttons. His double glasses of coin silver were made by DD Moody around 1850, which probably belonged to the original owner's grandfather. The doctor, however, has lost half of his left eye! His width is 16".
Milton

Hi Milton,
Your teddy appears to be American, most resembling Ideal Novelty and Toy Co. You mentioned his Dr. bag and the buttons sewn unto the shirt…to me they seem to be crosses, as opposed to the nautical. Maybe I am not seeing as good as you though! If they were crosses, we could say it was a division of the Red Cross medical team. The outfit was very common for youngsters in the 1930s. He has a stiff collar also under the chin for support. We know these collars date to the 1900s. His mohair from we see, is very good with felt pads that are very indicative to Ideal. They used felt, but it was a lesser quality than the German wool felt. At 24", your Ted is a large sized bear. The horizontal brown nose cord, and shoe button eyes are sewn inside the head seam. He appears to have a hump on his back. I am not sure about the double glass spectacles, could the overlap be, one for distance, the other a magnifier for reading? Maybe a precursor to bifocals. Older spectacles are themselves very collectible. Value for your large 1915 American bear with outfit would be $2,400.
Brenda

How much is your
beloved bear worth?

Ask Brenda Yenke

Appraisals are $20.00 for each item. (Bears, stuffed animals, vintage toys too)

Use PayPal (link below) to pay.

Send your bear photos to:

Please include as much information about your bear as possible: size, how it was acquired, various poses, and send 5-12 photos attached to the email. Please do not inserted photos in an email text. Thank you.

---

Do we have permission to show your bear
on this web page?

Only your first name will be published.
Please give us permission when you send your
photos in your email.

---

Available: Evaluation Certificate

Document contains a photo of your bear, the email request from you describing the bear, and the appraisal by Brenda.

The Evaluation Certificate will come to you in a pdf format for you to print and keep with your beloved bear.

Certificates are $10.00

for each bear.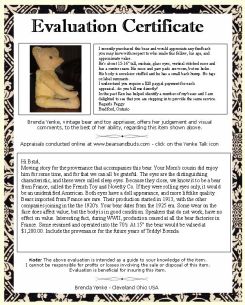 OR after a paid appraisal, should you wish an Evaluation Certificate, please use this PayPal button for ordering.
Please state the name of the bear in the comment box.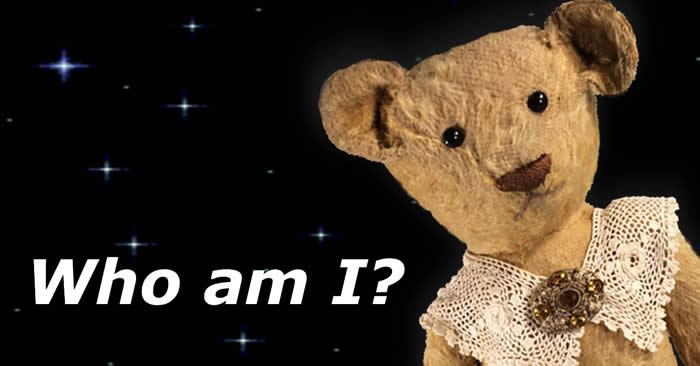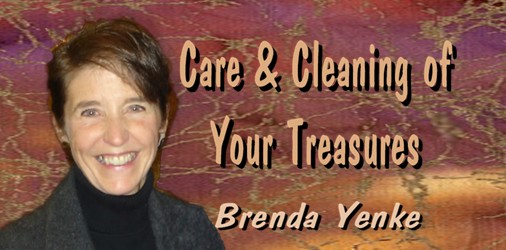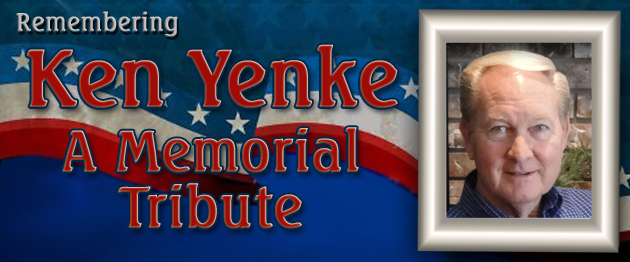 Collectors - if you like reading articles like this, why not subscribe to Bears&Buds?
---
Just $20.00 a year. You'll receive a collector's lapel pin and a password to enter the Collectors' page where you'll find more wonderful articles..
---
Artists
-

would you like to be seen by our worldwide readers each month?
Become a Professional Artist-Member of Bears&Buds today!
Your membership password will take you to the B2B section loaded with selling, making and how-to ideas.
---