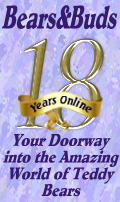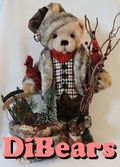 The Original Online Teddy Bear Magazine

Teddy Bear & Vintage Toy Appraisals

March 2023

Introduction . . .

I am now honored to reach out to the collectors and owners
of unidentified bears, stuffed animals and vintage toys.

Ken did this for years and was an expert appraiser. I was his understudy or apprentice and together we viewed and enjoyed each and every request that came our way.

Appraising bears online will be a fun adventure for all of us. We will share our discoveries here on this web page.

Meeting new faces, in teddy bear form, and sharing the knowledge I have gathered, will be a joy. Together we can discover that everything old can be newly appreciated!


Beary best,
Brenda Yenke

How much is your beloved bear worth?


Cursor down to discover the appraisal procedure.

What we know about Bobo is that he originally belonged to my great grandmother who was born in 1913 and she had him as a little girl. He does not appear to have any markings anymore and we don't know if he ever did.
The bow around his neck is not original. He is 21" tall and is fully posable. There is a small tear where one of his ears attach to his head, which allowed us to see that his head is filled with straw.
We do not know what the rest of him is made out of. Any information you can share with us about his maker, age, fill, history, etc would be wonderful. Thank you very much.
Adam

Hi Adam,
Your mohair teddy is American, from the Knickerbocker Toy Co. how nice you know his provenance with your Great Grandma! This wonderful firm later became the favorite teddy of Shirley Temple. They first made alphabet wooden blocks for the Victorian era, and got into bears at the earliest from the 1920s. They were located in Albany NY. In the late 60s they moved to Middlesex NJ. Wallace Berrie took over on the 1980s, but ceased operation shortly thereafter. Your prime cinnamon bear dates to the 1930s, with the velvet pads and shaven snout. The eyes are amber glass and the nose vertically stitched. No claws. At 20", this is considered a large size teddy. You are correct with the excelsior stuffed head, while the limbs were kapok/cotton. These teddies did have tags, sewn into the chest seam, toward the top. If you have pictures of your great grandma and teddy this would increase the value and be known as provenance. It's never too late though, as you could take your picture with teddy and give him the legacy he deserves! Value for your very good condition 20" vintage teddy would be $400.00.
Brenda

Hi Brenda,
I used to know the name of the bear and I can't remember now. He is adorable. His head turns back and forth when I turn his tail. His little paws are curved over so he can hold onto the side of a table or peek over a ledge.He is 13" tall long mohair. There is a flat button in his belly where he used to make sound. He's crunchy in the middle but legs are packed tighterand still crunchy. Shaved snout, vertically stitched nose eyes seem to be glass. Flat feet with felt and three claws on both paws and feet.
Tiny hump on back with a small belly.
Thanks so much!
Dana

Hi Dana,
Your sweet teddy bear is German, from Schuco. He is in really good condition dating to the 1950s with the downturned paws. They did this style to make the German bears appear more friendly and gentle. He is all original, with cardboard inserts into the soles of the feet for proper standing. It is mechanical, tail moves the head-making him a talking bear, saying yes and no. Historically, Schuco was founded in Nuremberg in 1912 by Heinrich Schreyer and Heinrich Muller. Muller previously worked for Bing. They continued in production until the 1970s. His eyes are glass, the nose is hand stitched cord, and the mohair muzzle is shaven. Pads are wool felt. Being he is a working mechanical teddy, the value would be $650.00.
Brenda

Howdy from Arizona,
I have this bear, and have looked through several books and have not been able to find anything like him. I would like to know who made him & when, and how much he is worth. He is 24" tall, not jointed, and has soft stuffing with a black leather nose and tan leather pads on all paws. His mouth was stitched, but mostly gone now, and he has small, round wooden eyes. The seams are all in tact and no stuffing is exposed except on a spot on his nose.
He is just darling and looks like a tough little guy! His black leather nose is disintegrating a little and crushed, and his stitched mouth is nearly gone, but the fur and pads are good.Thanks for your time,
DJ

Hi DJ,
Thank you for your kind words about Ken, and for enjoying his Collector Books! He also has a hard bound book- Bing Bears and Toys of his favorite maker! He loved collecting and sharing his love of the teddy bear! Back to your unusual teddy. I scoured high and low, pages and volumes, similar but nothing quite the same as yours. My conclusion is he is English or Australian, manufactured not artist, and dates to the 1940s. With bendable arms and legs, not jointed, the neck is also stationary. The material is a natural fabric, possibly lamb skin, with the leather pads sculpted and formed to appear as bear tracks. He is kapok filled, has a leather nose and glass eyes. I also see the extension for the mouth, salmon colored cord. At 24" he is a large bear, and very huggable. He goes along the lines of a Wendy Boston…but better! The muzzle on the face has a separate piece inserted where the nose and mouth were formed. The ears are flat, not cupped and the eyes resemble early shoe buttons. He perhaps was an advertising teddy. I would give him a value of $125.00.

Dear Brenda,
I recently purchased this teddy at auction and am wondering if you can identify and appraise him for me. The teddy was marketed as an "Early 1900s White Mohair Teddy Bear." The description of him in the catalog reads: "Early 1900s White Mohair Teddy Bear Jointed with Hump - fully jointed head, arms and legs, glass eyes, stitched long snout, toes and fingers felt pads, 18" tall. Good stitching, pads with tiny holes, mohair with few tiny areas with losses."
Thank you in advance for your time and expertise!
Kaen

Hi Karen,
Interesting large teddy who does appear to be an early one, most probably American. The Aetna Toy Animal Co. began in 1906, and were available through George Borgfeldt and Co. of NY. Formerly known at the Keystone Bear, they were top quality and compared to the best. Stamped on the right foot were the words AETNA when they were first made. Today, a century plus later, most have lost this imprint. He was gold, being somewhat pale from sun over the years. He is still very good in condition, having the original vertical hand stitched woven type cord for the nose and mouth extension. They had no smile, but a rather dignified presence. His finished seam compares to other American teddies, found in the back seam. I see at least four claws, maybe even 5, which were very early. He has a large hump, resembling the shoulder blades of a real bear. He is 5 way articulated, with large cupped ears toward the side of the head. He dates from 1906-08. A few moth holes in the feet, could easily be filled in with wool felt patching. Value would be $1,500.
Brenda

Hi Brenda,
I took a leap of faith and purchased this bear and the information he provided was: "Steiff 1910 33cm tall - from Germany" I think it could be a steiff bear but can find none like this through a search on the internet. Could you please let me know who may have made this bear.
Thank you!
Melissa

Hi Melissa,
Your black mohair teddy bear is not a Steiff, but it is an artist made reproduction…made probably about 20 years ago. The black mohair bears made a debut after the Titanic sunk in 1912. They appeared in many shop windows as a mourning tribute to all who lost their lives. Steiff and various other companies came up with this sympathy teddy bear. Ironically, the black bear scared young children, so their immediate impact was to change that appearance. His glass eyes appear outside the seam, ( Steiff are brown painted backs), ears on the side of the head, and extra long arms to mimic the older models. He is well sewn, but the deliberate damage to the pads is unfortunate. Again, this was to imitate a possible old example. The fur or mohair is quite full and has a shaven muzzle. The nose cord and claws match, a nice compliment for keeping tradition. Steiff used a red cord for their models, but your salmon tone is well done too. I am hoping he is excelsior stuffed for future keeping. An artist made teddy as a "look back", usually has a slight value today compared to 20 years ago. It's like most items…up and down in evaluation. I would give him a value of $75.00. If the pads were mint, we could add another $50.00.
Brenda

Hello!
I have this wonderful old little bear. He's at 15" tall. Small hump, glass eyes No button or sign of button. He has a chest string. I think long mohair. Hands and snout are packed tight with something stiffer but body feels crunchy like excelsor, or the polak next type. He has swivel head arms and legs. Feels like round joints. He has four claws on feet and hands. His felt pads looked to have been professionally replaced. Could be from the late twenties or thirties. Bear with restored pads has some 50's feel as well I know nothing about bears really accept the obvious. Please help identify my mystery bear :)
Dana

Hi Dana,
Your mid sized teddy has great provenance…from the Steiff Co. of Germany. He is mohair, and would be excelsior stuffing. The center seam final closing with the heavier thread must have had a slight repair for stuffing. Even though he has older traits, those completed in the 50s, adhered to those traits to carry forward their heritage. He is an early example, with the chubby nature of the body, dating to 1950-51. His name was Original Teddy. The early ones had glass eyes, later examples were plastic due to child safety laws. He has some wear spots, the face being the most important attribute. The nose is cord, vertically stitched. Same cord is used on each of the 4 claws. He would have had a button in the left ear, with a yellow ribbon attached revealing his data points. Later examples had riveted buttons as well, that could not be removed. He had a silk ribbon around his neck, and a circular chest tag sewn into the front seam. The pads have been professionally replaced. It either has a growler or squeaker. Most vintage teddies, have inoperable voices. Value for your 15-16" teddy would be $375.00. Brenda

Hi Brenda
This bear was left in the storage of the house we bought and now live in. The bear has movable legs and arms. I can't tell what the eyes are made of, but the nose and mouth are sewn. The feet and hands look like and feel like leather. There is some cracking on one of the hand. There are no labels or other indicators of maker that I can see. The measurements are: He is 19" tall, 10" long arms and 9" long legs.
Thank you
Lisa

Hi Lisa,
Your newly inherited storage teddy at 20" is considered a large bear. He most likely is an artist made teddy from a few observations. The original Teddy Bear Artist's Manual, published in 1989 by Hobby House Press and written by the combined efforts of Rosemary and Paul Volpp. They owned Happy Anniversary, the Steiff bear who set record price, as well as many, many other bruins. Also complied by Donna Harrison and Dottie Ayers, longtime dealers and collectors. Alice Ann Liles of Maryland was known for her antique looking teddies. She began making bears with traits of older bears. As shown, your teddy has long arms, long torso, wide hips, and full legs with feet that point upward. This one significant trait of the feet is very discernible, as the antique ones are almost always pointing to the side. This in point has to do the older excelsior stuffing. The ears are full and rather flat as compared to cupped. His sweet face with the high forehead and low set shoe button eyes, reveal the shoulders are also high. The fur is synthetic, and perhaps the leather maybe a vinyl composite. The nose is cord, done in a horizontal stitch, and a small cord mouth. As an artist made bear, the price would be $75.00 as is. Bet he gives wonderful hugs!
Brenda

Hello Brenda. This 22" old ted has all the characteristics of an early one: golden brown mohair plush. Black shoe button eyes, hand-stitched nose, mouth, and 4 embroidered claws on each paw pad); elongated limbs, with curved front paw pads/arms spoon-shaped at ends, and teardrop shaped back paw pads/pointed feet. Wool felt pads; humped back; round head with sewn-in ears, and nicely formed snout; rotund tubular or football type torso; front seam closure; firmly excelsior stuffed; fully five-way jointed; and no voice box.
All features appear original. Thanks for any insight you might provide as to maker and time frame of production. The bear's pedigree was advertised as American. Mary

Hi Mary,
What a great condition teddy bear! He is most likely German instead of American, with the pointed footpads, and hand closed finishing seam on the front. He dates to the 1920s, probably from the Neustadt area of Germany, near Coburg. His mohair is in great shape, with excelsior stuffing holding him together. Johann Hofmann were mostly bear makers, but they also did cloth animals. The eyes are sewn inside the head seam, with shoe buttons and a slight upturn to the hands. The torsos were long, like yours. They were also known for the pointed footpads. Ears were cupped and large. The entire family worked in the industry. Although business slowed after WWII, it was not until 1971 that production ceased. Value for your original 22" German teddy would be $2,000.
Brenda

I recently purchased a teddy bear from a Military base Thrift Store and I have never seen anything similar to this adorable bear. His unusual small eyes and the articulated arms and legs held on to the torso by buttons plus his big belly is what caught my attention. It looked like
it had a tag and was cut off.
When I bought it he was wearing a sailor top with a red tie around his neck, I removed them to wash and
I honestly think it looks better without the outfit. Not sure what materials but the stuffing feels a little stiff. hard and the fur/exterior is super soft. he measure 18" tall.
I'm so excited to know a little more about this bear :)
Reyna

Hi Reyna,
Your teddy bear has very unique traits, pointing perhaps to a very interesting homemade teddy!
At 18", he is considered more towards the large range. The very close together shoe button eyes have flashbacks to the early imported TY bears. No claws, no discernible paw pads, but a truly hand stitched nose and mouth! It seems the neck joint is the only replica characteristic towards the older bears, as most were jointed with either wood, cardboard or later plastic joints. The button fastening joint is very unique and a challenge to bring forth the articulated movement. This and and close together eyes, makes me lean toward the handmade teddy. The fur seems to be acrylic, soft yet called a faux fur. The seams are a bit primitive as well, with a heavy front body closure on the Pooh sized tummy. Ears are sewn into place and the face is able to accommodate his large body. The sailor shirt is sweet, and offers a dressed up theme. He is American, handmade, and perhaps has a combination stuffing…polyfill and excelsior. Value for your teddy is minimal compared to the hugs he gives. At any rate, $40.00 would be an appraised value.
Brenda

Hi Brenda,
This bear I recently inherited from a 94 year old gentleman's estate. He was raised in Massachusetts.
The bear appears to have original color a cinnamon/ reddish brown as can be seen from crease where leg meets body. Has rotatable arms/legs at insertions. Sewn nose andmouth. Feels somewhat crunchy when squeezed. Felt-like paw/feet pads. Center seam. I would appreciate your expert opinion on background of this bear.
Thank you Susan

Hi Susan,
Your newly acquired teddy hopefully has some provenance to accompany him for history. A picture of the original owner would greatly enhance the story. If not, write down all you found out about the estate. The mohair teddy is American, with many traits leaning toward Ideal Novelty and Toy Co of NY. The hand closed back seam on the body, toes coming to a point on the footpads, the low placement of the arms to make more shoulder room, and the horizontally stitched nose, all point to Ideal. The adorable side view, with the appealing large glass orange eyes on the frontal shot, lends it towards the 1920s era. He may have stood at one time, with the help of the reinforced cardboard on the feet. It seems the material used for the pads was either velvet or corduroy. The overstitched seams continue with the pads, and the stuffing is excelsior. He is quite rotund in the tummy. Ideal was an early American maker, with a factory in NY. The company was sold in 1982, while in 1968, they became a publicly owned firm. The Michtom's were the original owners. Value for Mr. Teddy would be, $1,200 with provenance.
Brenda

Hello Brenda,
I found this unusual bear in a thrift store. She is 16" in height and five way jointed and stuffed with wood wool or such. She has lovely shoe button eyes with a wool nose/mouth. I am very intrigued as she looks like a Harlequin Bear as some of her mohair is different shades or she was made in the War when they ran out of material and used what they had to? She has had all her pads replaced as you can see in the photos.
I hope you can tell me about her.
Thank you,
Paulette


Hi Paulette,
Very good purchase at the thrift store! It has many characteristics of the German company, Kohler & Rosenwald. Made of mohair, teddy was a clown with a cone hat over the left ear. That is an original ear, while the other one seems to be replaced. The clowns were part of the circus era, with dual colors to further the festive feel. Shoe button eyes are placed inside the head seam and the nose is a horizontal cord with an extended smile. Stuffed with excelsior, this bear dates to the late 1920s. A ruff may have been around the neck and Pom poms on a cone hat. Three claws define the feet. Value for your new treasure would be $300.00 as she appears. Brenda

Hello Brenda,
I'm the original owner of the bear, it was mine as a baby, so it originates from the early 1950's. 15" tall from the top of the ear, and 10" wide at the bottom.
It's never been played with after me, so basically in storage for the last 60 years.
Very clean, minimal wear.
Thank you for appraising this for me.

Nancy

Hi Nancy,
What a great condition childhood teddy! Affiliated with an American Co., teddy was a creation of the Rushton Toy Co.
of Atlanta. Mary Phillips Rushton used her creative talents to mold the faces, then duplicate a different design on the many models, making the rubber faces come to life. Formed in 1917 through 1983, they were a very successful firm. Many had a center seam head, a wide neck, and either painted eyes or googly eyes. At the time they were manufactured,
a tag was sewn into the right leg seam. He is a silk/cotton plush with a kapok stuffing. If you have pictures of you and teddy in childhood that would support his provenance.
It adds to the value. As he is now, because he is so mint from the 1950s, I would say $125.00 for his value.
Additional 15% for photos and provenance.
Brenda

Hi Brenda,
These bears belonged to my wife's older brother and sister. They appear to be from the same manufacturer, but one may be slightly older than the other. Based on my wife's siblings ages, these bears are likely from the 1940's and 1950's. The bears are approximately 65 cm long by 17 cm wide, I only need an appraisal for one, since they are basically the same I will assume any value would be similar.
With Best Regards,
Joe

Hi Joseph,
Your vintage teddy bears are American, from the Gund Co. Measuring a bit over 2 ft., they are nonjointed and can hug back when held.The overstitched seams were a time saving technique to produce more bears at a reasonable price. The fur is not mohair, but a bicolor cotton, with the bear on the right being about 20% above in value. The eyes are googly, attacked by metal shanks into the head. This was before child safety laws, as we can see one lost his eye. The red felt tongues and black Pom Pom noses are in the set in muzzle. The ears are flat. Their stuffing could be foam or a combination of cotton and foam. Gund Manufacturing Co. was formed originally in CT by Adolf Gund, a German immigrant in 1898. He produced accessories and novelties. In the early 1900s, he moved to NYC. By 1906, teddy bears were added. His asst., Jacob Swedlin, was a Russian immigrant, who worked by his side consistently. In 1925, Adolf retired and Jacob bought the entire business. After 50 yrs. of running this business, and his 3 brothers working along side, he passed in 1976. The business remained in the family…but they had overseas production, until the 1990s. Value for your better condition 1950s teddy is $95.00.
Brenda

This was my bear when I was a baby on 1952
Can you tell me the value?
The little tag says "Chatacter", what is left of it.
He is 15 inches long, approx 13 inches to wide from paw to paw.
Thank you
Robin

Hi Robin,
You are very fortunate to have your teddy all these years! And his condition is really amazing. Character Novelty Co. was originally formed in 1932, established in Norwalk CT. Both New York owners Levy and Mangiapani, one in sales, one in design worked side by side to expand into a NY Showroom. Business boomed after WWII. Your dear teddy
is a cotton fur fabric, unjointed and able to lay flat. This was called the " crib bear". No heavy joints to perhaps provide discomfort. He is stuffed with a kapok type material, all soft and not the excelsior. The eyes are black buttons, hand stitched cord nose and mouth and a very round tummy.
If you pictures of yourself with Teddy, this would help establish his provenance. As my late husband use to say, if you have no earlier pictures, take a few now-with teddy and you! At 15" he is considered mid range and the value would be $45.00 for your bear and his story. Made in the USA! By the way, Elvis Presley used a Character teddy in his late 50s hit song…"Let me be your Teddy Bear"!
Brenda

Hello Brenda,
These bears were purchased about 20 or so years ago in an antique shop in England. There are no tags or identifying marks that I can see - one is a red (mohair?) bear and the other is blonde.
The blonde bear is 15" tall and the red bear is 18" tall.
The red one looks to have straw stuffing and the blonde might be foam or some other soft material as it's stuffing.
I am not sure if they are Steiff or maybe an English teddy bear maker? I assume they are different makers but am not sure. Any help would be greatly appreciated!
All the best,
Liz

Hi Liz,
The 18" red mohair teddy has a French connection….Fadap. Known for their staunch profile, the upward pointed noses are most definitive. He dates to the 1920s, known in America as the roaring twenties…a bit of happy thoughts after WWI. Clear glass eyes, a vertically stitched nose with no longer outer stitches discernible, but I see the remnants from a magnified look. He has the slight mouth with an inverted Y stitch. The short pile mohair is very sparse, but this style was characteristic. The velvet pads are sewn unto the original felt. Three or four claws are the norm. Oddly similar to the other famous French brand, Pintel, the Fadap bears have turned up noses to differentiate them. At one time they had metal buttons attached to the left ear with a paper tag. Beginning in 1925, the factory continued to produce until the late 1970s, although WWII brought a slow down. Large cupped ears, sewn higher on the head framed their faces. He has chunky feet and is firmly stuffed. Value for your French bear as is would be $ 250.00.
Brenda

Brenda,
I inherited an antique bear that I have no idea of what his story is. He is in pretty rough shape with both of his paws worn off, missing stuffing in his middle section, holes on the bottom paw pads, his ears have been resown on and it looks like he has had plenty of restitching around his nose and up to his eyes. His nose was also restitched with yarn and his mouth is missing. He is filled with wood wool and made with a blonde mohair. It looks like someone stitched part
of his bottom right paw, making it misshapen. The left paw appears to be oval with a point at the top. He is 5-jointed and the discs are cardboard. It feels like he has a growler box inside but whatever it is, it is floating around without any stuffing around it now. He has a middle seam going down the front and up the back.
Thank you,
Lisa

Hi Lisa,
Your newly acquired heirloom teddy is indeed antique! You do not mention size, but assuming it is average, about 14", from the one picture with your hand holding him steady. He is American, most possibly from Dreamland Doll & Toy Co. of Detroit MI. The one trait that really applies is his short body, comparing this to his long arms and legs. As advertised in Playthings magazine from 1907, they were a prominent doll maker. The teddy craze was highlighted when Theodore Roosevelt's refused to shoot a bear on a hunting trip/boundary dispute in 1902. Teddy bear characters were highlighted by many factories in the US, Germany and then in England and France. We had hundreds of companies competing for the toy bear. Dreamland Toys also made a Teddy Turnover bear, with a bear and a doll, on opposite ends. Made of mohair in light or dark shades, this teddy came in various sizes from 10-20". He has shoe button eyes, and is drive way jointed. The wood wool is excelsior and was commonly used for stability. His nose has been filled in somewhat, in a horizontal stitch. This was common on American bears. Eyes placed inside head seam, and some damage to the paws are common for the US grade of a somewhat inferior grade of felt. His profile is a slight snout, with flat ears and a slight hump back. He has no shoulder area, with arms attached high on the body. He probably had three claws on each limb with chubby feet. Dating to 1907-09, his value would be $ 275.00 as he stands.
Brenda


Hello brenda, This is my new purchase - Felix the Cat.
Black mohair with white mohair face, glass googly eyes and shiny button nose. Felt mouth with stitched teeth. Jointed head and wired internal skeleton including tail. Free-standing and is 10 inches tall. Retains 100% of mohair and is firmly stuffed with excelsior.
Maker and circa would be especially helpful, plus any other tidbits!
Thanks you,

David

Hi David.
Wow, what a Felix! I had a few references to check and compare, but seems the British have this cat down to their specifications! There are two fine lines between the companies of Chad Valley and the East London Toy Factory. My best comparison seems to be with Chad Valley, as the other company has little intel. Often Deans comes into the picture too, but the eyes were celluloid as compared to the bulbous googly eyes, and had a large sewn label on the foot pad. He probably lost his tag in the left ear, or right, which was a simple hexagon shaped silver in the 1920s and a blue celluloid button in the 30s. He is mint in every aspect, with armature long tail, closed mouth and sewn teeth, black mohair, but no tag. The East London Toy Factory was an all women run enterprise, succeeding until 1952. Chad Valley continued until the late 70s, when Woolworths bought the name, then it went Oriental. Value for your Felix would be $1,500.
Brenda

Hello Brenda,
I have a teddy bear that's been in a glass cabinet for decades. My great aunt bought it for her daughter, who was born around the 1930's. Can you tell me anything about it?
It stands 16" tall.
Thank you,
Jane

Hi Jane,
What a sweet teddy, one of my favorites from England! Teddy is from Chiltern Toys, registered in 1924, with this Hugmee series. Originally established at Chesham in Buckinghamshire, Joseph Eisenmann was the first owner in 1908. After he passed in 1919, Leon Rees, his son-in-lawtook over. A partnership was formed with Harry Stone and another factory was introduced in London in 1921. The Hugmee bear was introduced in 1923. They made it through the 1950s. Amber glass eyes, vertical stitched cord nose and mouth, rexine pads that have wear, tan mohair, large cupped ears, and an adorable slightly turned up nose. At one time he had a label. He may date more to the 1940s with these pads and slightly upturned front paws. There are no cord claws. He is in great condition, and has a very huggable nature. Value would be $300.00 for your 16" vintage teddy with provenance.
Brenda

Hi Brenda,
This big bear was found at an antique store in North Carolina where the consignor and his wife have moved from Chicago where they use to live and have antiques. His wife had the antiques but now has alzheimers and he doesn't know the details. The bear had a handwritten tag on him with information that also says that he was once on display at the Hamburg Doll Museum.

He is about 26 to 27 inches tall. The tag says 1930s German Bear with shaggy mohair plush, original felt paw pads, glass eyes, woodwool stuffing, original nose and mouth and claw embroidery, drumstick legs.
"formerly on display at the Hamburg Doll Museum in Germany"
There is also a penciled british price of £350 but the consignor does not know when this was written.

I can hear a growler box shaking inside him. He sounds "crunchy" if I squeeze him.

I'd like to know his maker? Is he Steiff? Is he Petz?

Ellen

Hi Ellen,
Very sweet older teddy that is definitely German. He is not a Steiff or Petz most have pointed foot pads), but perhaps by H.J. Leven, an original doll factory located in Sonneberg. They produced teddies from 1912, but offered a large range of teddy bears from 1925. Characteristic traits include the horizontal nose, wide cord mouth, red glass eyes outside the head seam, and large cupped ears. With the many sizes, the larger ones had long, full tummies. You did not mention the number of claws, but from what I see 4 seems to be correct. The feet are not large like a Steiff, but small compared to height. He was not a stander. The shaven muzzle is in good shape with some thinning throughout on the longer mohair. He has only a slight hump on the back to simulate the shoulder blades of a real bear. I assume the hand closing is in the back too, while Steiff had this in the front. The pads are very professionally finished, they are replaced as I can see from the tiny various stitches. At 26-27", this is a large sized teddy. I believe he dates to the late 20s-early 30s, making him near "antique" status. Value for your original excelsior stuffed teddy with some wear would be $425.00.
Brenda

Hi Brenda,
My Mother gave me this bear she bought from a shop in the Middle East as I love bears. She bought lots from the vendor but has sold all the others off when she had to downsize. NOT PRELOVED. Now I want to sell it now and gift the proceeds back to her for a holiday to see family overseas as we have been apart too long due to covid and she is a pensioner on limited means. It is still in its original store packaging and has a working lullaby and perfect in every way although the box is whole it is a little damaged. It has a marking of #618 on the tag. I am in Melbourne Australia and really need to know the worth and how I can find a collector/sell. It is about 60cm and a beautiful golden colour.

Regards
Sally

Hello Sally, I love your intentions for seeing Mom and reuniting! Blessings for this to happen, as she gave you this teddy sometime ago. Your 23" Pedigree mohair teddy is very mint! Complete with the presentation houndstooth design box and the see thru "window" , all labels are mint and easily discerned. The gold mohair is as it was back in 1955-70. The nose is meticulously done in the vertical cord fashion with the septum and mouth extended. The wind up music box in the back seam, is an added feature, playing Rock a Bye Baby. His original blue and white tag with the Made in Ireland description places teddy from the time slot previously mentioned. The Northern Ireland location was Belfast. By 1971, this factory was closed. The velvet paw pads are also mint! At his 23", he is considered a large sized teddy. The purple ribbon may be added, but the hang tag is rarely seen. Eyes appear to be plastic, dating him to the late 50s.
He is vintage (over 50yrs.). Five way articulation and most probably stuffed with excelsior. Someone of Irish heritage would be a perfect fit for this charmer. He is a Pedigree (purebred), and has the purple ribbon for "royal", so appealing to this sect maybe the best adoption process. Value today would be $450.00.

Hi Brenda, This 18" tall bear is mohair, I believe. Muzzle is shaved. He crunches when hugged and is tightly stuffed. Fully jointed. I can not detect a growler. Eyes are rounded black glass. He has center seams and ears are sewn in.
He has a small hump and has no claws sewn on. Bear looks like a Steiff although I wonder if he is a copy. He is obviously old but so well kept I think he was never played with. I hope you can help identify his origins and any value. I bought him at an auction.
Sheryl

Hi Sheryl,
Your large sized teddy is called a reproduction done by a teddy bear artist to resemble the older bears. These were quite prolific in the 1990s, offering the look of an old bear at a fraction of the cost. Sue Pearson and Dottie Ayers wrote a book on teddies in 1995, and happened to dedicate a small portion to this phenomenon. They referred to them as fake bears. I think the question is why were they made? Intent is key. Most artists signed their pieces, proud of their craft and wanting to share with collectors. The fur does appear to be a short mohair, shaven snout and hand sewn cord nose. The pads are not as worn as the muzzle, but still in perfect condition. The long arms, long legs and large feet are all traits of early pieces. The excelsior stuffing also emulates the older models. He is jointed as you mentioned and cardboard would have been the choice for early discs. They were protected with a metal washer, inserted against the cotter pin that connected the parts to the body. We can say it was made in the style of the older bears, and label him a "reproduction". The sale of such pieces we hope was not to deceive the buyer, rather a copy to emulate the antique bears. It helps to have books on older bears, then compare info. At this point in time, he is also called a collectible and could be used as a teaching tool for collectors. Value for your artist teddy would be $175.00.
Brenda

I was looking for an appraisal on my friend's bear. I saw one similar on your website. We do not have much information except: I got him when I left Africa in 1961 to come home to Scotland. He was given to me by all my friends there.
So I have had him for about 60 years. He is 24.5 inches long. He has glass eyes and
I believe is mohair. His nose is not plastic, and his stuffing is the softest thing I have ever felt. He has some damage on his feet.
Kindest Regards,
Sarah

Hi Sarah,
You have very sweet friends who decided to gift you with teddy, who is now vintage! At 24", he is considered large. His background is English, coming from the Chiltern factory. His fur is mohair, reddish brown glass eyes, worn velvet pads that are original, and over stitched claws still attached to the hands. When new all four claws were visible. The nose is a molded safety plastic with a mouth extension and septum drop. He has been well loved with slight areas of fur loss, hence this Hugmee series is very appropriate! Dating to the 1960s, he is quite a charmer. The stuffing is soft, not the hard excelsior. If you have pictures of both you and teddy, that makes the provenance! Increases the value by about 10%or more. As he is, value would be $325.00.
Brenda

PS. A talented teddy bear artist could repair the exposed paw pad and just need plugging on the rest. If you sew, you could try this repair, by looking for the correct shade and composition of material.

Hi Brenda, This little golden mohair teddy is about 6" tall, he is stuffed with saw dust or wood wool. His right eye is original and the left eye was replaced. He is jointed but has stiffened, no dry rot. His head no longer turns, his legs will move and the right arm a bit, left arm is torn and shows the disc joint which appears to be metal? He has no pads, his feet are rather long and narrow, turned up, probably from the way he was stored. He has remnants of a brown ribbon at his throat. He isn't in great shape but he is very sweet and sits nicely. I hope you can tell me more about him. Thanks!
Julie

Hi Julie,
You have what is referred to as a miniature teddy, at 6".
He is mohair, has disc joints with a cotter pin attached to anchor his arm to the shoulder. The stuffing is excelsior. Teddy is a German maker, possibly Strunz. The original shoe button eye and the other replacement is placed within the head seam. The cord nose is horizontal and the arms and legs have no pads, just seamed closures. The ears have a slight cupping. He dates to 1909+ and would also be referred to as a doll sized teddy. Made in the image of Steiff, Strunz had many court appearances to counter their likeness. Value for your little guy would be $300.00.
Brenda

Hello Brenda,
My bear is 10" tall. Can't seem to find anything like it.
He has a spherical round button approximately .5" inside his left ear, a red string mouth, and felt nose. John

Hi John,
Your 10" unjointed teddy bear was made like the crib bears were constructed, no hard joints! The plastic radiating eyes resemble those from the American company, Knickerbocker. They introduced teddies into their toy line by the 1920s.
This particular star gazing eye was used in the 1960s. It also explains the large round ears, soft felt nose and red cord for the mouth. The button is not a part of production for this unjointed bear, it may have been placed there by an owner. The over stitched seams, acrylic fur and soft stuffing were all safety features. This famous NY firm moved to NJ in the late 60s. They ceased operating in the 1980s. One of their famous bears was featured in the Shirley Temple movie, Now and Forever, in the 1930s. Value for your safety first teddy would be $45.00.
Brenda

Hello,
This is my mom's bear.
It is a bit beat up - no tags or buttons anywhere. 12" tall.
I thought it might be Steiff but has no ear tag. 5 claws on each foot, missing one eye. He has and embroidered nose.
Thanks for your assistance.

Gail

Hi Gail,
You surely do have an important teddy..it is American Ideal. This is one of the first ones, with 5 claws, shoe button eyes, sewn horizontal nose cord and short mohair. Morris and Rose Michtom had a stationery shop in NY. After hearing of Pres. Theodore Roosevelt's hunting expedition and boundary dispute in MS, the legend says they made teddy bears and offered them in their shop. We know the Ideal Novelty and Toy Co. was first operational in 1907. This Bear would be one of their first, possibly 1905. The wool pads are perfect, with the classic pointed toes. ideal had the arms low on the shoulders, the ears cupped and sewn on the side of the head. His condition is remarkable. So you have pictures of your Mom with teddy? Value for your 12" American beauty would be $1,500.
Brenda

Hi Brenda,
Here is a bear I recently found at a flea market in California. It has articulating limbs. It seems to have a voice box in the belly that is not working. Bear measures 16" tall.
Thanks
Gabriel

Hi Gabriel,
Your sweet find happens to be English, from the Chiltern Co. In 1919, Leon Rees inherited Chiltern Toy Works from his father in law and a business associate, Josef Eisenmann. Leon works with Harry Stone to form their H.G. Stone & Co. to market stuffed toys under Chiltern Toy Works. At 16"teddy is considered medium sized, was made of mohair and has totally articulated joints. He dates to the 1930s, with the small ears sewn within the head seam, and a slight upward turn to the pads. Known as the Hugmee series, this was a very cuddly group, and as seen from his mohair loss..he was very well loved. The eyes are clear glass, and the nose is vertically stitched with a wide mouth. Some of the eyes were red glass, while the nose at times had an upward outer stitch. The oval pads are original on the feet, while the hands are recovered. He sports three claws on each appendage. By the late 1960s, they merged with Chad Valley. Value for well loved teddy authentic would be $ 125.00.
Brenda

Hi!
I recently spotted this 14" bear for $20.00. The bear is disc jointed at the neck and limbs the bear is in really super shape. I would love to know who possibly made it there are a few missing claw sewing threads at the one paw and the feet. The bear came with the hat and coat which are both a bit big but still adorable to say the least. I am not too sure about the possible stuffing inside the bear is slightly musty nothing offensive.
I appreciate your time and knowledge Brenda
God Bless you!
Donald

Hi Donald,
Wow..nice find for a really great price! Your newest teddy is German, possibly coming from the Sonneberg area, by J.G. Escher and Sohn. Founded in 1890 their dolls were first, then the bears developed in the 1920s. No hump on the back, five way jointed and small ears slightly cupped ears were featured in their catalogs. With the slight turned up nose, short mohair, oval foot pads, four claws and a simple horizontal cord nose with a deep inverted Y for the mouth. I believe the stuffing is excelsior with the firmness exhibited. The muzzle is slightly shaven. The hand knitted wool sweater is a reminder of the original factory with their many dolls. The red and white hat adds to a circus feel as well. Foot pads seem to be replaced, while the wool felt hand pads are excellent. Shoe button eyes are placed on the head seam. Value for your 1920s, 14" teddy would be $350.00. Enjoy!
Brenda

Hi Brenda,


This gold mohair bear was bought at an auction and remains in his 'as is' condition. He took my interest as he has similar characteristics to my Grandmother's old bear, therefore very keen to hear your thoughts on his history. He stands at 49cm/19 inches, legs 20cm/8 inches and arms 18cm/7 inches. His body contains 5 joints and is filled with kapok. His head filling looks like fine cork chips.


All his paws have been recovered, but his original paw fabric shows through as a cream linen or cotton on top of cardboard soles. He has been loved and lived a life as seen on his poor old face with many a repair to his nose and eyes. Looking forward to your thoughts.
Kind Regards
Suzanne in New Zealand

Hi Suzanne,
This teddy at 19" appears to be American, and the cork stuffed head would emulate the Hahn & Amberg Co. of NY. The hand sewn finishing seam is located in the back, a trait that coincides with most of the American companies. I would date her (since it reminds you of your Grandmothers teddy), to 1915. American products were a bit behind the German makers in quality, for mohair and wool felt. She has been a very valuable companion to someone over the years, hence her almost total mohair loss. But, her backing is strong, and she has kept her joints! The slight cupped hands are also an American trait. Her nose could be carefully restored. She has nice pointed toes, and large cupped ears to hear all conversations. Her arms extend from a low shoulder. This company also made Eskimo dolls/Teddy dolls with mohair bodies and heads of bisque or celluloid. The original eyes may have been round shoe buttons, as opposed to the flat ones. She would be worth about $100.00 with slight repairs. Goldie is very sweet!
Brenda

Hello
I would like an appraisal of this bear that needs a lot of TLC. I really don't know anything about antique or vintage teddy bears.

I feel like I could repair him but need a picture of what he would have looked like since his nose and pads are missing. I got him from the flea market. he is

13" long, fully jointed
Bell in his right ear
Don't know if he's mohair or not. Thanks for your help.
Cathy

Hi Cathy,
Your American made Gund teddy bear is not mohair, but seems to be a wool plush. The muzzle probably matched the off white wool felt pads, and not the body material. The eyes are glass, and the stuffing in the muzzle and head appear to be excelsior, while the body is kapok. Over stitched seams were very common for Gund. Large cupped ears complete his profile. The bell must have been his "music". The joints are fully articulated. Teddigund dates to the late 1940s. Value as he is, $35.00, while a properly, fully restored example would be $125.00.
Brenda

Hi Brenda,
I recently bought this fella from an auction in his 'as is' state. I'm interested to know his age and history due to the lack of fur used in his making. He stands at 45cm/17.5" with a shoulder/arm width of 25cm/10 inches. He is a very stocky guy that is very hard filled with kapok, quite heavy. His head and paws are the only fur on him, with his body and legs made from fabric bursting into holes. He is not jointed but his head is hand stitched on along with his hand paws stitched to his hips. He has his original eyes which seem to be small patterned metal (possibly gone rusty). With pink cotton for his nose and mouth matching his chest buttons. There are various holes in his ears and feet probably due to his busy life! Thanks very much for your thoughts.
Kind Regards
Suzanne in New Zealand

Hi Suzanne,
Your interesting character teddy has a definite English appeal with the costuming and non jointed stance. Most likely favoring the Deans company, he dates to the late 1930s-40s. They made this style for many years, under the leadership of designer Richard Ellet. Located in London, Dean's Rag Book tags were attached to their plush bears from 1920s-1955. During WWII, they had a limited factory, concentrating on war needs. His stationery mohair head, with rust colored vertical nose and slight mouth extension, appears as a dignitary almost, with the blue wool uniform top and herringbone tweed trousers. The buttons color match his nose! Shoe button eyes, outside the head seam, and a velvet type covering for the inner ears, and pads. His hands and feet are also mohair. The stuffing is kapok, and excelsior, very firmly packed. There are no claws. They existed through world wars and many changes in leadership, but survived until 2015! Value for your "character" standing teddy would be $150.00 as is. An expert repair could be accomplished with a matching tweed, to increase the value.
Brenda

Hello,
My wife has had this teddy bear since she was a small child and we would like your thoughts on it's origin and market value. The fur feels soft to the touch and the color is golden or honey. We believe it is mohair. Bear is 14" tall. There are no tag markings visible. The nose is a dark brown woven material. The eyes appear to be glass.
Fully jointed. Paw pads are soft covers and have the appearance of woven claws.

We know the bear is at least 65 years old. It may have been passed on to her circa 1955ish. Her family heritage is Austria-Slovakia and it is possible the bear originated in that area, but that is a guess on our part. It is in wonderful shape for its age and has been well loved.
Patrick

Hi Patrick,
Your wife's childhood teddy is the famous one..from Steiff. This design is the "Original Teddy", with five way jointing, long arms and large cupped ears. He was made is the 1950s, and this design is the original one. In the 1970s they altered the head design into a heart shaped with a seven muzzle. Her teddy is in great condition, and any pictures of teddy with her would be an added bonus on the value. Steiff was formed in 1877, with Margarete being the main seamstress. Even with her disability of polio, and only able to use her right arm, with her left foot completely paralyzed and only slight movement in her right foot, she used the wheelchair and her religious dedication for success. Her motto.."Only the best is good enough for our children". At the time your wife's teddy was made, it had a button in the ear, with a tag, cardboard chest tag and a ribbon around the neck. He is 14", and has 4 woven claws on each appendage. The nose was hand sewn too, vertically with brown cord. The glass eyes have a painted back, and anchored in place. The wool felt pads are in excellent conditions. Value your German born teddy would be $350.00 and up, increased with provenance.
Brenda

Hi Brenda,

I'm curious who is the maker and the value. He sits about 1ft tall and weighs maybe a pound or two. Stout little bear. Look forward to hearing from you.

Mike

Hi Mike,
I like you called him a stout teddy bear! That is exactly why the Knickerbocker American bear was called…rotund! Made of wool plush, with wool felt pads and contrasting muzzle, he dates to the 1940s. The eyes are original glass, and he would have had a white fabric tag in the center front seam that read…Animals of Distinction/Made in USA with the reverse side identifying Knickerbocker Toy Co. New York.
The nose is vertically stitched cord, no claws. The pads are over stitched for the seam joining. He is five way jointed, with kapok on the body and an excelsior head. The ears are round, cupped and large. The inset muzzle matches the felt pads. Later examples had velveteen pads. Shirley Temple had this teddy as her favorite maker…she even appeared in
a film with him, calling him Grumpy. The 1934 film, Now and Forever, was a classic. That bear was a reddish brown mohair and in the 30s, it was a more slender teddy. Enjoy your American charmer, with a value of $175.00.
Brenda
Hello,
I am hoping you could evaluate a teddy bear that I believe is a Steiff. It belonged to my Grandpa's cousin who was born in 1902. She received it sometime between 1902 and 1907. The head, arms and legs are all moveable joints. There is a little metal button in the left ear that says Steiff. It stands just under 12" tall and still has lots of its fur left. The paw pads seem to be felt or suede-like material.
Thank you,
Julie

Hi Julie,
Your heirloom teddy, with the Steiff underscored button, is a classic! Steiff, being the ultimate German maker, has retained his glory! At 12", he is just a tad larger than the doll sized teddy. The button is from 1905- onward, with the blank button being 1904-05. A one year characteristic of 5 claws happened only in 1905. After that, four claws were apparent. He has some mohair loss, and stuffing has settled, but his wool felt pad appears in excellent condition. His upturned nose is quite impressive!
The long arms, and large feet were early traits. His hand closed seam is in the front. The nose is perfectly stitched, with the mouth extension. His value would be $800.00 as is. Nice!
Brenda

Hi Brenda,
This bear has been in our family for many years and as you can see is in poor condition,, it's 17 inches tall when standing, straw filled with jointed arms legs and head all joined with disks that I can feel,, it also has a hump on it upper back,, we have always been curious where it originates from?

We are based in the United Kingdom.
Many Thanks
Gary

Hi Gary,
So wonderful that you have kept your family teddy for years! He originally was from Germany, made by the Edward Cramer factory located in Schalkau. The characteristic trait of these bears is the facial mask ( a heart shaped muzzle, usually of a contrasting color). He dates to the mid 1920s, made of mohair and excelsior stuffing. He is five way jointed, is 17" in length, has long arms and large feet. The original pads were probably wool felt, the nose was vertically stitched and a large smile followed from the nose septum. His original eyes were glass with painted backs and located right outside the seam of the muzzle. He exhibits the German hump back, with arms placed under the shoulder area. They did many circus pieces, and with the contrasting mohair this could have been a clown teddy. What is wonderful about this company, is that family has been running the business. They had triangular ID hand tags attached to the chest, with the trademark Educa. Four claws were the rule on each appendage. They still make teddies with attention to the quality. Some of the teddies had an embroidered mouth done in red cord. He is worn, but still has class. Value for your heirloom teddy would be $200.00. He could increase with slight restoration. Brenda

Brenda,

Partnering with a friend of a friend selling his mom's doll collection. She passed in the 1980's and assembled an amazing collection of over 500 dolls. She kept meticulous notes about her collection. Unfortunately this one fell through the cracks and we can't find documentation. Thank you!

Bob

Hi Bob,
Your pictures are great, letting me see the wire jointing, felt pads and simple gathers in the arms to cover the seam closing. He is an early Japanese model, made with short bristle mohair, thin armature, and small defined feet. The original shoe button eye points to the 1920s for his birth. The horizontally stitched nose is simple, with an cord extension for his slight smiling mouth. At 14", he is medium sized bear, a perfect companion for dolls. The hand wool pads are larger to permit the slight outward appeal..offering more character. The three cord claws are intact, a marvel for an antique teddy bear. His tummy is rotund and provides a great sitting posture. Japan moved into the battery operated toys in the 1950s, and away from mohair. These were acrylic, but many were based on teddy bears. They also did the " Penny Bear", during this era, offered in a plastic bag, with wire jointing. Value for your not commonly seen Japan bear would be $200.00.
Brenda

Hi Brenda,
I found this bear at a second hand store. I fell in love with his teeny tiny head. He is 14 inches tall and his head does not move. His limbs are slightly moveable. The bear's fur reminds me of a Berber carpet. I believe he has some heavy, crunchy material in his bottom so he can sit upright.
He has no visible wear. Thank you for your time and this service! Looking forward to your thoughts.
Terry

Hi Terry,
What an unusual curly teddy with extra long arms and legs! He is an artist teddy, with an inset muzzle and small side ears and a homespun feel with the checkered neck scarf and bean shaped body. While his head is non jointed, the arms and legs seem to move, with string joints. He has an antique linen herb label sewn onto his tummy..most likely his name- "Butternut"! It comes from New Lebanon, NY, where a Shaker Society was established in the late 1700s to honor their beliefs and way for living. We have a similar notable Shaker Museum here In Cleveland..honoring the simple life. Shaker furniture was and is still very admired. Minimal was a theme, and organization a key to living. The hand crafted teddy seems to appeal to all with his nutmeg type fabric, simple horizontal stitched nose and shoe button eyes placed high on his forehead. He is a nubby bear with a relic of the Shaker Society attached! The label itself could sell for $25.00, original linen! The teddy is an original design too, perhaps with the Shaker simplistic style. His value would be $45.00, increasing the total value to $70.00. Love his provenance!
Brenda

Hi Brenda,
I have this beautiful bear that I would like an appraisal for.
He measures 23 inches tall and has disc joints. It looks like he has a humpback, too.
Thank you so much.

Kind regards,
Stephanie

Hi Stephanie,
Your large very sweet teddy has many attributes of an artist bear. The mohair is long and full, with a bit of shaving of the muzzle to concentrate on the meticulous vertical cord nose. What really drew attention was the placement of the ears on the side of the head. Carol Black from CA was most known for this characteristic. The arms are very long, another similar trait to the original bears. The body is modest, with the arms and legs being the most notable for length. There is a slight hump on the back, not as strong as some other bears. The pads seem to be the reverse of the mohair, with mere backing. I would assume it is stuffed with poly fill, or perhaps the new alternative to excelsior. It is in mint condition. I would date "Goldie" to the 1980s as a contemporary artist bear. The very first bears, mostly American ones, had side set ears as well, and as time advanced, so did the position of the ears end of higher on the head. There are no claws on the paws. At 23" teddy would be valued at $200.00.
Brenda

Dear Brenda,
I wonder if my 'bare' bear is

a Berlex. He is 50cm tall with a soft fill body apart from his wood wool filled head. No neck joint, but limbs jointed. He has a long muzzle, ears stitched in to the sides of his head. Amber/black glass eyes. No stitching on nose and mouth, which is why I'm sending him for evaluation.
I want to put the right shapes when i repair him. Small mark behind left ear. He has a footy shaped body, curved paws with vinyl contrasting fabric pads, curved ankles and big feet. Non-working growler.
Thanks, Kris

Hi Kris,
This mohair 20" teddy could definitely be Berlex…but we are missing the characteristic triangular stitched vertical nose! If you were going to restore him, this would be first the specific repair to grant him his identity. There is a slight downward stroke at the bottom of the triangle, forming into the mouth.
He is a chubby bear, like most Berlex examples, and dates to the 1930s. They were formed in 1930, with manufacturing in Melbourne, Victoria. They maintained production until the 1970s. Known for the vinyl pads, the foot pads were slightly pointed and no claws. The eyes were glass, with clear or red.
We can see the hand closing seam was located in the back. The tag of a Berlex bear would be red printing on a white cloth tag, reading Berlex, Melbourne. Later bears were kapok and synthetic fur. His neck is stiff, no jointing. A restored teddy in this realm would be valued at $275.00.
Brenda

Hi Brenda,
This is my Joy Time snow rabbit: he stands 60cm, is filled with wood wool covered by mohair(?). His jacket forms part of his body, the back collar of which has some foxing. He has brown/black glass eyes and a red cross nose/mouth. Original white/green flower at neckline. He has cardboard in his feet enabling him to stand. A clear green embroidered Joy Toy label still exists under one foot while the other has wear on the outer edge.
Thanks, Kris
Hi Kris,
Beautifully crafted Australian mohair rabbit! Being excelsior stuffed and standing lop eared rabbit is costumed, we can assume he has great character importance. You mentioned the footpad, some had oilcloth in the 1940s, with the pad sewn unto the foot, while others had the pad sewn unto the leg is the foot was not large enough. Later examples had the tag folded into the foot seam. He seems to be an early example, from the late 1920s. They were established is South Yarra, VIctoria. The stiff neck afforded a quicker production. As the 1930s ensued, kapok was used for stuffing in the body. At 24", this a large rabbit. The nose stitching on the teddies, included two upward stitches as a characteristic. This company had Disney licensed Snow White and the seven dwarfs made in fabric. They ceased operation in the early 1960s. Value for your adorable character rabbit would be $300.00. Brenda

Hi Brenda,
I've had this nearly 36" tall bear for a while and I just realised it may be a Wendy Boston. He has the typical
big ears, safety eyes, vertically stitched nose and a hand stitched upside down T mouth, on a contrasting fabric muzzle. His wool is thick and covers his firm, soft body fill. He has three stitches on each claw on paws which point upwards. Unjointed, he is able to sit. A faded tag on his contrasting fabric is too faded to read.
Thanks, Kris
Hi Kris,
This is a really large teddy at 40"! Indications are with the ears sewn into the head seam making them a part of the head, this reinforces them with washing or typical wear. Wendy Boston was known for this, and making nonjointed limbs. They are easily carried, and for this size range, a very great tribute. Based in South Wales, Wendy and Ken Boston established their business in 1945. The screwed in locked eyes assured the child safety guidelines for this trait. They were also the first washable teddy in Britain. Your example seems to be a wool plush with contrasting pads and muzzle of a shorter plush. The nose is simply vertical stitched with an nose extension into the mouth. Often, a tag was attached to the left foot, inside leg seam or on the back of the bear. Yours is the small blank tag on the foot. He is in very good condition and dates to the 1960s. They ceased operations in 1976. Value would be $125.00.
Brenda

Greetings Brenda

45cm tall, FADAP has soft fill, and a growler, covered with sparse mohair. His paws were a wreck and I fixed those and covered them in a contrasting colour felt. He has glass clear/black eyes, with a vertically handstitched nose, on his long snout, downward Y mouth and large cupped ears on the sides of his head. He has black/amber glass eyes, He is fully jointed, with straight arms with large paws, each of which has five claws.and shaped ankles.
Thank you
Kris in Australia

Hi Kris,
Your very sparse teddy done in the French manner of FADAP, is still surviving after his hair loss! The firm was instituted in 1920, in the Divonneles- Bains, France with offices in Paris. They created many toys until the 1970s. At 17", this stoic example has the upturned long muzzle, clear glass eyes and the typical downturned mouth with a seemingly large stitched nose. The pads were recovered very well, as they were known to offer this contrasting color as well. Large cupped ears date him to the 1930s. Usually they had four claws. His stuffing appears to be original excelsior. The hand closed back seam is intact, and not adjusted. Even with the loss of fur, his stature has a well loved appeal. If he and all his fur, the value would be greater, but as he is, the value is $200.00.
Brenda

Hi Brenda, here's another bear for your eyes.

Metal Nose. Standing at 50cm+, his wood wool filling is covered by sparse mohair. He has black/amber glass eyes and a moulded metal nose with a downward Y mouth. Metal is fully jointed, with straight arms and shaped ankles. His vinyl paw pads have 3 claws on each. He has cupped ears on the side of his head.

Kris in Australia

Hi Kris,
This 20" teddy with the expressive formed nose appears to be from Australia, from Lindee Toys, dating to the 1960s. The ears are sewn into the head seam, and cupped. Although most of the Lindee foot pads had pointed toes, yours seems to have the contrasting white vinyl in a round pattern. First established in 1944, by 1969, they won the "Toy of the year" award. Closing in the 1976, this firm had a rather short production life. Located in Sydney, they also made dolls, and bears on wheels. His arms are straight while the feet have formed ankles pointed upward, with the claws. His amber glass eyes are quite expressive. His fur is mohair with slight areas of wear. His back has the hand closing seam, which appears to have been adjusted. He is valve way jointed. Value would be $225.00.
Brenda

Another for you Brenda,

Boof Head is 60cm tall, has soft fill covered with mohair(?), with no bald patches. He has vinyl paws in a contrasting colour. Boof's neck and arms are jointed, but he had 'flap legs' with no joints, which help him to sit. He has plastic brown/black eyes, with a vertically handstitched nose, a downward Y mouth and small flat ears on the sides of his head. Metal has black/amber glass eyes, a moulded metal nose with a downward Y mouth. He is fully jointed, with straight arms and shaped ankles with vinyl pads. Each paw has three claws. He has cupped ears on the side of his head.
Kris - in Australia

Hi Kris,
Love this bears name…adorable guy! He is large sized teddy at 23+Inches. The center seam down the face affords him that special grace. He most resembles the English firm of Chad Valley, dating to the 1950s. The straight arms and shoulder free, give the non jointed legs a nice sitting position. He has a slight downward smile under the vertically stitched large nose. Chad Valley had very broad nose stitching. The pads are brown as many were, and over stitched unto the fur. Many times these were rexine. The eyes are plastic as you state, and the fur may even be wool. The small side ears give him a very innocent look. Chad Valley first made bears around 1915, after the war efforts banned German imports. They carried forward and again had a slight change with the second WW..shifting to children's clothes. Value for your Boof would be $250.00.
Brenda

How much is your
beloved bear worth?

Ask Brenda Yenke

Appraisals are $20.00 for each item. (Bears, stuffed animals, vintage toys too)

Use PayPal (link below) to pay.

Send your bear photos to:

Please include as much information about your bear as possible: size, how it was acquired, various poses, and send 5-12 photos attached to the email. Please do not inserted photos in an email text. Thank you.

---

Do we have permission to show your bear
on this web page?

Only your first name will be published.
Please give us permission when you send your
photos in your email.

---

Available: Evaluation Certificate

Document contains a photo of your bear, the email request from you describing the bear, and the appraisal by Brenda.

The Evaluation Certificate will come to you in a pdf format for you to print and keep with your beloved bear.

Certificates are $10.00

for each bear.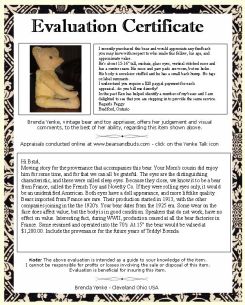 OR after a paid appraisal, should you wish an Evaluation Certificate, please use this PayPal button for ordering.
Please state the name of the bear in the comment box.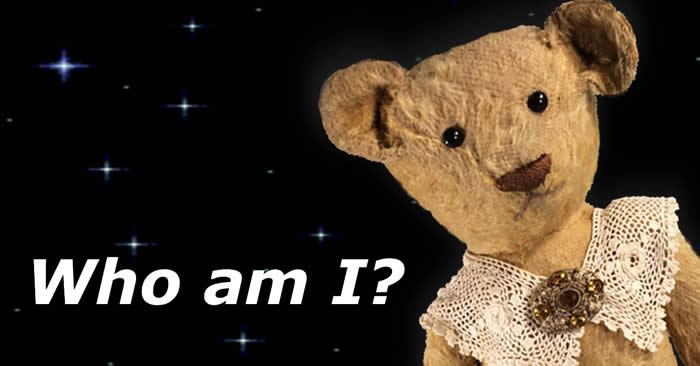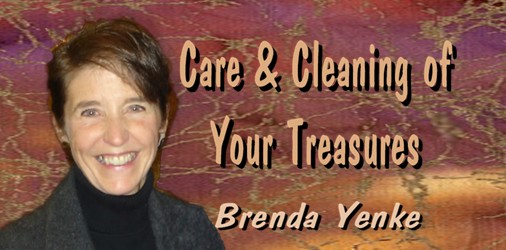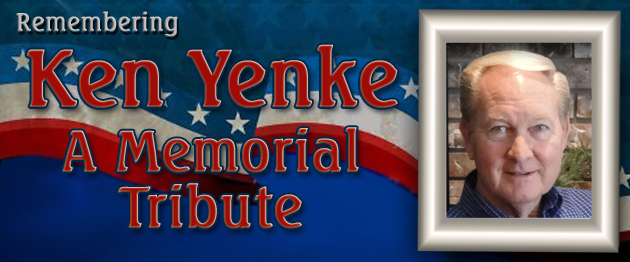 Collectors - if you like reading articles like this, why not subscribe to Bears&Buds?
---
Just $20.00 a year. You'll receive a collector's lapel pin and a password to enter the Collectors' page where you'll find more wonderful articles..
---
Artists
-

would you like to be seen by our worldwide readers each month?
Become a Professional Artist-Member of Bears&Buds today!
Your membership password will take you to the B2B section loaded with selling, making and how-to ideas.
---