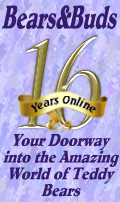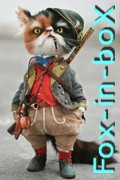 The Original Online Teddy Bear Magazine

Teddy Bear & Vintage Toy Appraisals

December 2021

Introduction . . .

I am now honored to reach out to the collectors and owners
of unidentified bears, stuffed animals and vintage toys.

Ken did this for years and was an expert appraiser. I was his understudy or apprentice and together we viewed and enjoyed each and every request that came our way.

Appraising bears online will be a fun adventure for all of us. We will share our discoveries here on this web page.

Meeting new faces, in teddy bear form, and sharing the knowledge I have gathered, will be a joy. Together we can discover that everything old can be newly appreciated!


Beary best,
Brenda Yenke

How much is your beloved bear worth?


Cursor down to discover the appraisal procedure.

Hi. I purchased this bear a few years ago at an estate sale. He is 17 inches long and his mohair is very sparse in some areas. He does have a nonworking squeaker.
I believe he was originally cinnamon in color. Do you have any ideas on his maker and value?
Linda

Hi Linda,
Your great estate find is American, from the Aetna Toy Co. Founded in 1906, they were originally called the Keystone Bear. George Borgfeldt & Co. were the wholesalers. I think his original color is the gold or tan, because cinnamon bears had the dark backing as well. It may just be a stain on the left arm, picked up from usage. At 17" he is considered medium sized. They were very well made with wool felt pads, mohair backing, and ears to the side of the head, with this early age. He dates to 1907, long arms and round tummy. Yours has shoe button eyes, some had glass. The finishing hand sewn seam is in the back. Usually their noses had a woven appearance with a drop stitch and inverted Y mouth. In the later years they were known as Aetna Doll and Toy Co. In 1919, Horsemann bought the firm. He does have wear, so the value would be $375.00.
Brenda

Hi. I recently acquired this little bear at an estate sale. His right arm was open at the shoulder and I had it professionally repaired. He is 12 inches in length and has a silver Steiff button in the left ear. The lady who repaired him said he is made of artificial silk. Can you please tell me what his value might be.
Thanks,
Linda

Hi Linda,
This teddy is mohair, just a bit shaven in areas and he is purported to be a Steiff with a blank button. This era of Steiff would be very early…1904-05. At that time, the ears were low on the head, not near the top. Steiff always had cupped ears as well. I think he is German though, most like the Kohler & Rosenwald examples with brown cord noses on gold mohair. The company was founded in 1909, in Nuremberg. They made various toys in addition to teddy bears. He dates to 1925, with long arms, and a defined muzzle. The eyes are painted glass with a slight upturn to his head pattern. Someone must have placed the button in the ear. In 1927, the company was taken over by O. Schreyer & Co. as Nuremberg factory of toys. By 1936, Carl Harmus of Sonneberg was the new owner. The linen pads were over stitched, and the cord nose done in the style of Steiff. This small teddy has presence with some wear, and a look to the stars. Value would be in line with $300-375.
Brenda

Hi Brenda,
This bear was in need of rescue, as his online auction description stated that he was destined for the dumpster if no one bought him. "Mr. Morey" seller claimed that the bear was purchased in Germany for her husband, then 4 years old, in 1932; and that it was a Steiff

He is 22" tall, fur is bristle mohair. Stuffing is excelsior, firmly packed. Wool felt paw pads with three claws each Eyes appear to be Bakelite

The eyes had been glued into the sockets. Inoperative growler. German or American? Mr. Morey and I are wondering.
Thanks!
Mary

Hi Mary,
You did a wonderful job cleaning Mr. Morey to restore his glistening gold mohair! He is German, from the famous Petz Co., located in Neustadt and founded originally in 1859 as a toy factory by Alwin Kiesewetter. They produced teddy bears from 1921 and on. Heirs ran the company, Anton and his wife Ernestine, and their children. Your teddy dates to the 1940's and would have had sewn in eyes placed into the socket with yarn and then glued to keep them solid. The teardrop shaped eyes are replacements, but quite effective for adults. The horizontal nose and inverted Y mouth were common, while the pointed foot pads and sturdy football shaped body gave him presence. It just so happens that the right arm seems higher than the lower placed left arm..could have been from production or use issue. He has three claws on each appendage- common trait! What is really common is the sliced in ears, a cost saving production method to save on sewing. These were glued in as well. Stuffing was excelsior and bears over 14" had growlers. It is common for air to get into the device and then it stops working. In the 1950s, a circular milk glass button with PETZ, was sewn into the chest area. The company ceased operating in 1967, as plastics for stuffing became common. They did an array of animals, developed a school with miniature teddies and wooden desks, and even had a circus exhibit. Value for Mr. Morey would be $750.00.
Brenda

Hello Brenda,
Shorthand for this teddy bear is "PQ" – "perky and quirky", that is: "perky" for his straight up ears, and "quirky" due to his lopsided nose and grin, no doubt repositioned from much love over his lifetime. Made of soft golden blond mohair, he is 16" tall. Eyes are shoe button; nose is horizontally stitched in black thread and angled to meet his crooked mouth. Body is softly stuffed with settled excelsior. Long arms curved at the paws are set slightly low on the body. Legs taper upward to oval-shaped feet. Wool felt pads show signs of wear; four claws are present on paws and feet.

Foot pads come to a point at the top of each, although stitching seems crude with uneven stitching line noticeable at apex of left foot pad. Nicely shaped snout. Non-working squeaker.

Despite his bald patches and wear, he is in pretty good shape considering his age-related fragility.

Thank you.
Mary

Hi Mary,
Your P&Q teddy is German and follows the lineage of H.J. Leven of Sonneberg. Originally started as a doll factory in 1912. By the 1920s, they produced teddy bears and animals. From the catalog, it looks like the shoe button eyes were original to this firm for most of their bears. Yours dates to the late 1920s. He has a slight turned up hand with the 4 claws and felt pads. The feet are formed, with wear to the pads..oh my gosh, almost like he walks! The arms are placed lower on the body, giving him a definite shoulder. The squeakers and growlers were important to this company, giving teddy his voice. The ears appear to be sliced in and sewn. I think the horizontal simple nose and mouth extension are original, as are the claws. He is excelsior stuffed and quite solid. In 1931, Fritz Engel, an heir, took over the company. His daughters continued this business until the 1950s.
With slight wear, his value at 16" would be $500.
Brenda

Hello Brenda, Here is the first of two teddy bears. I believe it may be a Steiff. It was my childhood bear, and I was born in 1953, so I assume it dates to mid century or earlier. It may even have been my mother's before that (she was born in 1926), but I'm not sure. The bear measures about 16" head to toe. It has mohair-type fur and a crunchy sound when squeezed. It has black and amber glass eyes, nose and mouth stitched on with black thread, felt paws, and nails stitched on with black thread.
All the limbs rotate easily and none are broken. There's a slight hump on the back but not pronounced. The fur is worn in some spots, especially on the back and nose, but overall the fur coverage is pretty good, I think. There is no ear button, and I have no paperwork or packaging. Thank you,
Cathy

Hi Cathy,
Yes you are correct, this is your childhood Steiff teddy dating to the 1950s. He is called the Original Teddy Bear. They were made of mohair in gold, caramel, white and brown in various sizes. His eyes are glass with painted glass on the backs, vertically stitched cord noses in the larger sizes and a Fox type muzzle. His arms are straight with wool felt pads and the feet are long as well. The closing hand stitched seam is in the tummy. His ears are higher on the head and he would have had a button in the left ear. Also, under that button would have been a cloth tag with printed info that could have been easily read. The buttons were just riveted into place, so they could be removed, along with the tag. He had a chest cardboard tag, and a silk ribbon around his neck. Those would be mint examples with all ID. He is five way jointed and stuffed with excelsior. His nose could be gently filled in with a few cords, and any claws (4 each limb) could be anchored as well. To measure a teddy you go from the back heal to the top of the head. He is either 14 or 16". Your caramel teddy would be valued at $175.00.
Brenda


Greetings Brenda, This little 12-inch monkey belonged to my late godmother as an infant, so I know it's at least 90 years old. I could not find another one like it on the Internet. The long golden hair body is soft and flexible and the tail flops from side to side. I think the eyes are glass buttons. For its age it appears to be in pretty good condition and was well cared for and stored over the years. I hope you can tell me who it was made by, how old it actually is, and its potential value. Thank you.
Carol

Hi Carol,
Your sweet monkey appears to be American, from Gund Inc. of NY. His long mohair is brilliant gold, with non jointed legs as some teddy bears were made. This particular style was more oriented toward a crib like toy. The feet are also mohair, another trait of this company also resembling the bruin characteristics. Wool felt used for the hands, face, and ears frame his amber glass eyes. They were not child proof, dating to the 1930s, when no safety laws existed. He is in very good condition, so he was probably used for looking, not touching. Gund was established by Adolf Gund in 1898, a German immigrant to America. It was first established in CT, then moved to NYC. He hired a Russian immigrant in 1909, Jacob Swedlin. They worked side by side and by 1925, Adolf retired and sold his business to Swedlin. Jacob in turn, had his family come and work within the factory. The firm remained in the Swedlin family, with production in Korea in the 1990s. Value for your Godmothers plush monkey would be $125.00.
Pictures of her with the toy would be provenance.
Brenda

Hello again, This bear, handed down in my husband's family, may be slightly older. We think it was my husband's mother's childhood bear, and she was born in 1918. It measures about 12" head to toe. It has mohair fur, a nose stitched on with black thread, and felt paws. The eyes are solid black and appear to be wood. There is an obvious hump on the back. This bear isn't in very good condition. The fur is dirty (I haven't tried to clean it) and worn away in places, especially on the nose and hump. One arm is loose, and the felt has come off one of the paws.
Given the condition, I kind of doubt it's saleable, but you might know better. The bear is dressed in antique clothing - overalls and a pinafore-type dress. Like the other bear, it has no ear button or paperwork.
Thank you.
Cathy

Hi Cathy,
Your heirloom teddy is American, most resembling the Ideal Novelty and Toy Co. of NY. Founders Morris Michtom and his wife Rose, immigrated from Russia, and settled in NY with a stationery store. There are stories of the handmade bears they made after seeing the 1902 Clifford Berryman cartoon in the Washington Post depicting Theodore Roosevelt refusing to shoot a black bear in MS during a boundary dispute and hunting trip. He drew the line, and said he would not shoot an old tired bear that had been tied up for the photo opt. There were only a few handmade bears in their storefront window, but they sold. At an earlier time. Steiff in Germany had been making plush toys since the 1880s, mostly pincushions. The jointed bear design got underway from 1902-05. Ideal advertised in Playthings magazine that they were the exact reproductions of the imported bears. First known Ideal would date to 1906-07. Your example dates to 1914, with the pointed felt foot pad and long arms.
The low shoulder attachment of the arms was characteristic of Ideal, and the hump. Most American bears have a hand closed finishing seam in the back. Triangular shaped heads, always a horizontal cord nose (possible twill later), and a mouth extension. Earliest examples had ears on the side of the head, while your bear has them toward the top of the head. The clothes are part of his provenance, and the overalls would have been the clothing of choice. They actually made such items specifically for teddy! His nose is mostly gone, he needs some TLC, but he is original! Value at this point would be $200.00 but with restoration- he would be preserved by adding $100. +. Any pictures of the original owner and teddy adds value also. A great piece from the past!
Brenda

Hi, You appraised an old Ideal Bear for me a few years ago.
I have now acquired another stuffed animal which I think may be a Steiff, and would like to know if it is and what it might be worth. It is a velveteen dachshund on metal wheels. I purchased it from the estate of a collector of antiques dolls, toys and stuffed animals. It is about 8" long from the rump to the nose, not counting the tail. With tail it is about 10". It is 5 1/2" tall at the head. He has black bead eyes. There is no Steiff button. He seems to be straw stuffed. He does have wear and fading. There is a mended area on his back near the head which I have pictured. I have sent several pictures showing his condition. I do hope you can give me some information on him, as I plan to sell him and have no idea of a value.
Thanks so much!
Elaine
Hi Elaine,
Your velvet dachshund on cast iron wheels has traits of the German manufacturing companies. He is not a Steiff, as their connection to the wheels was always a metal attachment, keeping the legs whole and adhering the clip to the wheels. Since the dachshund is a German dog, we can predict his heritage along these lines. Most resembling the Leonhardt Tauber exporter from Nuremberg, they were founded around 1838, producing teddy bears and animal plush toys. An early catalog page from 1926, depicts their factory products. Wheeled animals were on wood and cast iron wheels, with the smaller dogs, cats and even donkeys, rabbits and elephants on all cast iron implements. Your example at 10" is considered a small toy. The nose and mouth are hand stitched cord while excelsior is his stuffing. The black wood shoe button eyes were common. He was considered a pull toy. The silk ribbon around his neck appears to be original. He is highlighted with air brushing on the velvet. The value would be $300.00 for this original German toy.
Brenda

Hi Brenda,
I am so excited to hear what you may tell me about this little bear. 25 cm tall
Mohair or wool plush, probably white or off white
Straw stuffed and perhaps excelsior, kind of crunchy
5 way jointed, hump on the back, large flat feet stands really well. 4 claws per foot, felt pads. Glass eyes that may have been painted on the back at one time, kind of an orangish brown. Squeaker in tummy but no longer works
Historic home repairs to foot pads (nicely done) but original material still there
No evidence of any buttons or tags or where they may have been.
Snout construction seems to have two seams running from the temples to the nose. The bear's feet do appear to have a heavy cardboard in them, flat and he stands so well. Even though the feet have had repairs on the edges the cardboard seems original. Also mouth, nose and claw stitching seem original. I had thought this was a teddy baby but told by a Steiff expert it is not. He is super well made and very sweet, I love him no matter what but would love to know his origins. I acquired him on eBay where the seller claimed he was Steiff and had a RSB button from the 50's that "fell out" I knew that wasn't accurate, but fell in love with him. Thanks!
Julie

Hi Julie,
Your recently acquired teddy is German, from the Willy Weiersmuller factory in Nuremberg. He dates to the 1930s, and is a wool plush with a shaven muzzle, hand stitched horizontal nose and inverted Y mouth. The eyes are glass and were painted. In the original state, he would have had a chest pendant handing from a red cord,with two W's, one on top of the other, and centered in the front seam, right below the neck. There were three owners in the 1920s, with business continuing until 1945 as far as records reveal. They patented the DRGM 1432513 in 1938. Before that time, they were referred to as Willy Weiersmullet, GmbH. His quality is very similar to Schuco, and other good German makers. He is stuffed with excelsior, is 5 way jointed, has cardboard inserts in his foot for being a stander, and the arms fall below the hip with felt paws on all extremities. There are four claws in the feet, as should be for the arms as well. The 10" size is known as the "doll" size. He is quite communicative and seems very happy now! His value is $300.00.
Brenda


I am a full time thrifter and reseller. I happen to also collect a variety of historical items. I've been lucky enough so far to have a few plush and vintage bears. This one though, I originally passed up in a Goodwill Bins. It looked wet and I was focused on other items. My wife, being a Treasure Hunter too, felt how heavy it was and remember about 1900-1960 mechanical Teddy Bears. Sure enough, if you twist his tail, it will turn his head completely around.
Justin

Hi Justin,
I would say you hit the jackpot with your treasure hunt teddy bear. He hails from Germany, manufactured by the Schuco Co. in the 1950s. The 20" size is considered large, while his top notch condition of long dense gold mohair make him a rare find. He is not only a toy, he is a communicator. The tail moves head concept (yes or no), was the engineering expertise of Schuco. The firm was originally called Schreyer & Co. with Heinrich Muller and Heinrich Schreyer in 1912. They were located in Nuremberg and had many DRP- automation projects. In 1918, Schreyer left the Co. and Adolf Kahn became a partner in 1919. They produced this "talking" in the 1920s, with straight arms, the. By the 50s they changed to the turned down paws of teddy to appear more gentle. At the came time, Steiff also adopted this stature. It was an effort to heal the wounds of WWII. He is excelsior stuffed and probably a bit heavy. The mohair is fur from angora goats, then woven into a backing. As he stands, the value would be $2,500.to $3,000. Keep up the treasure hunts, and continue reading about teddies and friends!
Brenda

Hi Brenda,
Here is my Teddy Bear measuring 20" long with jointed head, arms & legs. He is a bid dirty but has minimal hair loss and his pads are all intact.
I look forward to your evaluation and more information about him.
Thanks,
Ken

Hi Ken,
Your mohair teddy is an American bear very closely related to the Ideal Novelty and Toy Co. of NY. He dates to the 1914 era, with the ears slightly lower on the head and somewhat flat and not as rounded as the earlier examples. His arms are also shorter than the earlier ones, but still having the four claws on each extremity. The nose is a simple horizontal few stitches, despite being 20", a trait for Ideal manufacturing. The drop connection to the mouth is also rather simplistic. They offered glass eyes as well as shoe buttons (yours may have replaced the glass stick in eyes) during this time period. America was prolific in teddy bear manufacturing, with the majority of firms being in the NY area. Not all of them lasted through tough times. Excelsior is the stuffing, while the felt pads are recovered. This is especially common for our domestic makers, as they used a less dense wool felt. The feet have a point at the toe, common for Ideal. Morris and Rose Michtom are credited with Ideal, making the first models from their stationery shop. They were a long lived factory, offering many models and varieties of toys. His condition is good for an antique teddy (over 100 years) and the value with slight thinning of the mohair would be $1,200.
Brenda

Hello Valerie and Brenda,
I recently purchased this teddy for $100. He is 18" standing, mohair, straw stuffed with some mohair loss, repairs to both ankles and holes in paw pads.. They appear to have been replaced at some point in time. His legs and body appear to be a bit saggy and he is slumped forward. His eyes and shoe button eyes as well as his nose stitching appear to be original. He does not have a Steiff button. I am wondering if he is possibly a center seam bear? Many Thanks,
Jill

Hi Jill,
Your center seam bear has qualities of the Steiff Co. with the typical 1908-9 era traits. He is worn in places, with the true apricot color being seen in the enclosed joint areas. His fur is curly mohair and the one eye is just a tad bit off for the Steiff normal placement, normally both are placed on the same terrain. The left one is original. Maybe have the right one moved down a bit, it seems to have more sheen. Only one out of seven were given a wider face with this center seam! He has cardboard inserts under the foot pads, and the normal wool felt has been covered. He had four claws on each extremity. The button would have been the underlined FF Steiff button. He is stuffed with excelsior. Early bears had the ears toward the side of the head. Usually, the muzzle front seam on the face would be in the center..yours is a bit off to the left, with the nose catching the true location of the center. Maybe this was a repair years ago. At any rate, he is a sweet teddy! Value for your "one in seven" 46 cm bear would be $2,200.
Brenda

This doll was purchased online 5-10 years ago and was advertised as a Steiff.
He has no ID. His felt clothes are an integral part of his body. He is fully jointed and stuffed with straw. He has red mohair hair which has thinned and brown glass eyes with black pupils. His felt clothes have faded. His shoes are wooden, not leather. He measures 12" in height.
I have also searched for him in the Sortiment books and have been unable to find him. Thank you,
Jill

Hi Jill,
Your wool felt doll with the center seam construction resembles those made by Wilhelm Strunz, a German factory in Nuremberg, founded in 1902. They are considered the most "Steiff like" in construction and appearance. The difference is, when you examine closely, you can tell the subtle differences. In fact, years ago for the Steiff USA Newsletter, someone sent in a Strunz Rod bear picture for evaluation…here they mistook it for Steiff. So, you can fool the experts at times too! The German book, Teddy Bear Encyclopedia by the Cieslik's, 1998, has several examples of Strunz offerings. An advertising photo from 1909, pictures two felt dolls, same center seam as Steiff. The "Character Dolls" were very popular in the 1909 era and onward. I think your example dates to 1912, perhaps a Postman? The center seam is a bit wobbly when compared to Steiff, and the ears and hands not as definitive as Steiff. The eyes are glass. Steiff used leather mostly for shoes, and often had the blank buttons as nails. I could not locate any with wood shoes. Kammer & Reinhardt Co., a doll manufacturer, was challenged by Steiff for the patent of jointing doll bodies. They were granted the patent for this in 1909, in Waltershausen. They never challenged Steiff, but let them use this method as well. The term "Character Dolls" came from real children who were models for this unusual wool felt version. This K & R firm only made bodies, and used bisque for the heads. Your Strunz felt doll would carry a value of $400.00.
Brenda

Hello Brenda,

We acquired Ernest at a estate sale in Grand Junction, CO. I think he is made out of Mohair, he is 18" and fully jointed. I think his eyes are made of glass. He does have a hart shaped nose. Ernest is missing some of his Mohair but he still has a wonderful appeal to people. this is the note that came with him.

Ernest is a 1907-10 Aetna. At 18" tall he is still full and chubby, stuffed with cork and excelsior. He has a good cover of mohair which has been clean to a beautiful blond.

Nose stitching over fabric. Card-lined feet revealed through the felt. 5 claws/paw and pad. made by the American company c1907+
Aetna bears have a charm all of their own and the best faces. Earnest has a kind expression with his amber glass eyes. Very handsome bear in good condition.
James

Hi James,
Although your teddy has the correct paperwork for American workmanship, he is a Hecla Teddy Bear from the E.I. Horsman Co., of NY Ciy. They advertised this particular bear in the Playthings Magazine from 1907. He was offered in white and tan/gold imported mohair, with voices, and able to stand with the cardboard inserts. Particular to this bear is the rust colored cord used on the nose and claws. My late husband discovered a Hecla mine in MI, and would you believe they mined for copper! How is that for similarity with color tone? He dates to the early years, 1906-07 with the five claws. In the Teddy Bear Treasury Book I (green), from 2000 -pg. 25, we have a small white Hecla with that heart shaped nose. Not all had that shape, but they did have the salmon colored cord. Aetna bears were early too and had cardboard backed feet, with a woven fabric black nose. I have never seen a white mohair Aetna. Also on that same page of the TB Treasury I, next to the Hecla is an Aetna standing in the center. I can send a picture of this to you as well. Getting back to your somewhat large teddy, at 18" , Hecla were compared to be equal to the imported bears. They have round tummies, ears cupped placed toward the side, shoe button eyes, and formed feet. In the factory, they were assembled by workers who had experience in the German industry. Most likely the stuffing is excelsior, like the German counterparts. Value for your 18l Hecla with some wear would be $750.00.
Brenda

I would Say this bear is in perfect showcase condition No flaws not tattering of any fabric ribbons still have sine to them and the foot pads are nice and pliable.
There isn't anything notable different about the bear besides the Extra Tag stating it is to be in the showcase! 18 inches 3.59 lbs
This bear contains a voice box that grunts with motion as well.
Jason

Hi Jason,
Your Beverly White special edition lion, called Lyin made in 1996 is considered a collectible. His fur is mohair, with wool felt pads, articulated 5 ways, and sleepy type eyes to further enhance his sweet appeal. I believe that this one was used as the sample for the completed set of 20. Bev White is a very skilled artisan, making her our patterns and using skills to bring out the best of each creation. She is known for her appearances and contributions to the Disney World Convention, Good Bears of the World and bringing her Happy Tymes Collectibles to The Teddy Bear Museum of South Korea. Today, the artist bears, along with manufactured teddies, depict a similar drop in value. Antique teddies have also experienced this trend. The law of supply and demand is the economic driver. Your lion still grunts, another tribute to quality materials. At 18", he would carry a value of $200.00.
Brenda

Hi,
this is Tully. He is 19 1/2" (50cm) tall with mohair fur over a wool wood body. He has jointed limbs, a hump, and contrasting paw pads. Tully has a large triangular (boof) head with amber glass eyes, a vertically hand stitched medallion shaped nose. He has slightly turned up paws and tapered ankles.
Thanks, Kris

Hi Kris,
You have a teddy bear that is most likely an American made product, dating to the early years. He appears to be an Ideal, with the triangular shaped head, pointed foot pads, and long extremities. The nose has been recreated in a vertical stitch, almost like an English bear. All Ideals have horizontal cord noses originally. He seems to date to 1908-09. There are no claws, which once upon a time, he had 4 on each hand and foot. The ankles are thin, and the arms somewhat turned up. A hump is visible on the back with similar shoulder blades to a real bear. Specific with most American bears, the hand stitched closing seam is in the back. I can see from the one picture of his back, without the lace collar, that his shoulders are set low-another Ideal trait. Mohair was also the fur of choice in most early bears. The pads are wool felt, and we see the pointed shape in the toe area. Excelsior is the shaved wood stuffing, making his shape very well kept for an antique. The eyes were normally shoe buttons, some sewn within the head seam. Since the wool felt pads are original, his head and body shape congruent with Ideal, we can surmise the nose was redone, while the claws were not. He has wear on the face, the single most important area for many bear. Value for your large Ideal with alternative restoration would be $375.00.
Brenda

Hi Brenda,
I have attached photos of my childhood teddy bears, Fredd and Fee Fee. My mum bought me these bears in the 1960's because I loved a TV show
here in Australia called The Magic Circle Club. Apart from a black and white photo on the Melbourne Museum website I can find very little out about who they were made by and their history. Fredd's name badge has
fallen off and Fee Fee no longer has her shoes. They are both about 46cm tall. I would appreciate your help in valuing them for me and giving me a bit of background. Kind regards,
Leonie

Hi Leonie,
You have a great memory of your childhood days with the characters exhibited in The Magic Circle Club! Pictures of you and the bears would be considered provenance and can add value. Fred, seems to be complete with his overalls, bow tie and hat. The plush bears were made by L. J. Sterne of Melbourne in 1965. Leo Sterne was a refugee of Austria, when he came to Australia at the outbreak of WWII in 1939. He formed a business called Sterne Dolls. By 1946; his business grew and expanded into the children's TV character shows. He retired in 1971. As I mentioned, the material is a synthetic plush, plastic nose, and eyes. I am thinking he is firmly stuffed, and non jointed. Since he is complete, and now vintage, the v,Sue would be $150.00.
Brenda

===========================

Hi Leonie,
Part two of your childhood collectible toy, is Fee Fee, the girl teddy to match her boy companion. She stands a bit shorter than Fred, has her cotton aqua dress with a ruffled collar, puffy sleeves and adorable little ruffled pinafore with hand embroidered Fee Fee on the little pocket. Her white Mary Jane fabric shoes are missing that tie at the ankle. She also has a white bow for her head, and ruffled pantaloons for her under garment. Same brown plush synthetic fur for the body and face, unjointed as well, but in mint condition as her brother or friend. Her eyes are plastic, as is the formed nose. Since they were only marked on their clothes, you did a really great job is keeping them safe and perfect. As a pair they value would increase and with provenance too. I would say $350.00 for the set, $150.00 singularity. Made by L. J. Sterne of Melbourne, in 1965, the company was Sterne Dolls. He came to Australia as a refugee form Austria with the outbreak of WWII, 1939. His company was formed soon after, and by 1946, they expanded. The children's TV shows provided the interest for stuffed toys. He retired in 1971. Brenda

Meet Friday, who I love very much. I hope that he is a Fideston. He is 45cm tall,
is 5 way jointed, wool? covered body filled with wool wood. Friday has a high hump and human shaped torso, with black/clear glass eyes and a long cone shaped nose with a vertically stitched nose with a longer, upwards stitch at each end. This connects to his smiling face. He has very long arms ending in curved paws with contrasting heavy cotton? paw pads. I brought him on EBay for $150 AU.
Looking forward to hearing from you
Kris

Hi Kris,
This took awhile to research...but referred to a book published in 1990-The Complete Encyclopedia of Teddy Bears, first published in Australian Doll Digest, then a North American distributor, Hobby House Press same 1990 date. It was printed in Australia, by Jacki Brooks. The section on Australian teddy bears does not even mention Fideston Toy Factory. Sad. But, the reason is, many considered these bears German. In fact, her book actually has a B/W photo (page 14) of what we now know as Fideston listed as a beautiful German made teddy. Sue Pearson and Dottie Ayers "Teddy Bears", 1995, on page 117 has this same bear in full color and labeled as Fideston Toy Co. Time solves many mysteries! We know that Joy Toys and Fideston were the early makers in the 1920s. I think your teddy has more English traits than Australian. The outer nose cord with the upward strokes at the end and the smiling mouth remind me of the Master Teddy mouth by Chiltern. Fideston had a vertical nose, no outer or dropped stitches. The pads on Fideston were leather, your example had original rexine pads, with the outer covering worn to the backing. Fideston also had foot pads that came to a point at the toe. The extra long arms and legs are very unusual, compared to the short body. Reminds me of the Chiltern Hugmee series...although I have no documentation on this design. Fideston was said to have a finishing seam incorporated between the legs. Most were tipped mohair, excelsior stuffed (as you stated), large head (as yours has),and cupped ears (yours are flat). At 18", your cream Friday is a mohair blend with clear glass eyes (possible replacements), and is very huggable. He is possibly a Chiltern, dating to the late 1930s with extra long extremities. Value would be $350.00.
Brenda

Hello Brenda,
I bought this bear at our local thrift store. It was in a box labeled old stuffed animals. It was way to cute to pass up. It does appear to be old. It is jointed and the body is very firm. The joints move very smoothly. The eyes are brown and black glass. The ears are kind of small. The nose and mouth seem to be stitched? The paws are maybe felt? He is just about 13 inches in length. The bear feels like mohair like old Stief animals are made of. I have a large built+in bookshelf in my house and feel that he would look very nice sitting with some books. I am curious about age and value?

Michael

Hi Michael,

Your sure made a find at the thrift store! It is indeed a Steiff, called The Original Teddy. It is caramel mohair, dates to the 1950s, with the unshaven snout and a hand sewn vertically stitched nose and mouth extension. The Original design had several styles, and you were able to get the most likable. Originally he had a button and tag in the left ear, as well as a cardboard chest tag sewn into the body. Back in the 50s, the buttons could be removed, which presented a danger for children. This was before the glass eyes had to be safety eyes. He is stuffed with excelsior, has wool felt pads and would have had a maize ribbon around his neck. He looks like a young bear. I am sure he will be most comfortable with books and materials to keep him company. He is five way jointed too. Most had a squeaker for this size, a gently squeeze in the tummy could reveal the sound. Larger pieces had growlers.
Value would be $100.00, for your Original Ted at 13".

Brenda

Hello Brenda,

Early 1900's teddy bear. There is no ID on the bear so it's unclear if it is a Steiff bear. Bear belonged to my husband's grandfather born in 1934. The head swivels and feels firm, different from the rest of the body. Head appears to be stuffed with excelsior (wood wool). The bear's right arm and leg is partially torn from the body and exposes round cardboard disk joints. The stuffing is visible and appears to be kapok (a fluffy, natural stuffing) there's a bit of excelsior as well.

Seems to have golden mohair fur and felt pads on paws. Eyes are missing. Might possibly have an internal metal skeleton. Measures 18 inches tall.
Thank you so much for your help!
Michelle

Hi Michelle,
Thank you for the great photos and poses of teddy! He is an American bear, from the Knickerbocker Toy Co. Originally established in 1850 in NY, to make lithograph alphabet blocks for children's learning, they went on to make teddy bears in the 1920s. In the late 1960s, they moved to NJ. Your heirloom teddy dates to around 1935, with gold mohair, velveteen pads, a somewhat well loved muzzle with the vertically stitched nose. His jowl line is very full despite the loss of mohair. I see he has parts of his joints showing, which could be gently closed for protection. He was very well made, which is why he is still together. The glass eyes have disappeared-they were on wired shanks, with the wire exposed. The glass probably just broke off. The large cupped ears grace his head, and at 18", he is a larger sized bear. With new eyes, and some repair, his kapok and excelsior body can function again. If you pictures of your husbands grandfather with teddy, that would contribute to his history. As he is now, the value would be $125.00.
Brenda

Brenda,
This bear is 14" tall, has auburn and black glass eyes and a vertical nose stitching. I'm not sure if what remains of his nose includes his mouth. He is completely made from mohair including his shaved paw pads and muzzle. The mohair used for his ears, body and head is the same length, however the inside of the ears matches the lighter colour of his muzzle and pads. He's kind of sweet, it makes him look babyish. His excelsior stuffing is good, no sagging, all joints move nicely and his tummy squeak box works but is faint.
I think he's in good shape and shows the normal wear of an older, well-loved bear. I look forward to hearing from you. Peggy

Hi Peggy,
Your sweet teddy is Austrian, from Fechter Bears dating to the 1950s. Berta Fechter was originally working in Neustadt as a cottage industry maker in the 1930s.
In the late 40s, they started a teddy bear industry in Graz, Austria. Fechter bears were quality toys, made from mohair and many had open mouths as well as closed muzzles. The contrasting mohair was a common trait. Successful for a few decades, with Berta's death in 1973, the business ceased in 1978. He is stuffed with excelsior, is 5 way jointed, has some loss of mohair on the feet, slight loss of nose cord with loss of the mouth extension, but all in all still adorable. His linen ID tag was most likely on his right ear. The voice, still being able to make noise, is unusual. Most have air that gets into the device, then they are silent. Glad yours still speaks. Value as is for your 14"teddy would be $125.00.
Brenda

Hi Breanda,
This bear was purchased from an estate sale in the Chicagoland area. His fur is
in pretty good condition, though worn in some places. He is jointed, stuffe hard but not crunchy. The eyes seem to be painted wooden buttons. He has a little red felt tongue that can be moved up and down; I'm guessing
it is supposed to emulate a friendly lick. The handkerchief around his neck is red with white polka dots, and he has no tag. His paw pads are a sort of velveteen material, which is largely worn. I'm most interested to know about his history. I would love to know what time period he is from, perhaps a manufacturer, or place of origin. I just love him.

Sayre

Hi Sayre,
Your fairly large teddy bear at 17 1/2" looks to be an American teddy, most probably made by Character Novelty Company in Norwalk, Connecticut . They were formed in 1932, with the aid of two New York businessmen. They had a showroom in NY, which was the capital to many industries. His characteristic red tongue, was one trait that almost all Characters portrayed. The five way jointing you mentioned, was achieved with the cardboard discs and cotter pins. It is a more involved process to achieve this articulation, but the best bears also had this attribute. His stuffing is most likely kapok, creating the heavy, full feeling within teddy. The fur seems to be a cotton plush, with the white pads also having this covering. The ears are simply sewn and are rather flat. His finishing hand seam is in the back, common for most American teddies. The shoe button eyes were very common, some had felt circles behind each eye. The nose is a simple vertical cord, with a drop stitch to the mouth. He is very sweet! Elvis Presley was pictured on the 45 vinyl record jacket with a Character bear for the record.."Teddy Bear"! Around 1983, Character ceased operations with the death of both owners. He dates to the 1940s and would be valued at $125.00.
Brenda


How much is your
beloved bear worth?

Ask Brenda Yenke

Appraisals are $20.00 for each item. (Bears, stuffed animals, vintage toys too)

Use PayPal (link below) to pay.

Send your bear photos to:

Please include as much information about your bear as possible: size, how it was acquired, various poses, and send 5-12 photos attached to the email. Please do not inserted photos in an email text. Thank you.

---

Do we have permission to show your bear
on this web page?

Only your first name will be published.
Please give us permission when you send your
photos in your email.

---

Available: Evaluation Certificate

Document contains a photo of your bear, the email request from you describing the bear, and the appraisal by Brenda.

The Evaluation Certificate will come to you in a pdf format for you to print and keep with your beloved bear.

Certificates are $10.00

for each bear.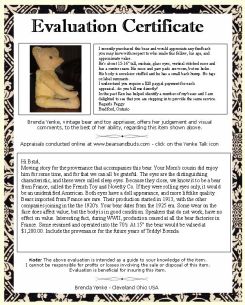 OR after a paid appraisal, should you wish an Evaluation Certificate, please use this PayPal button for ordering.
Please state the name of the bear in the comment box.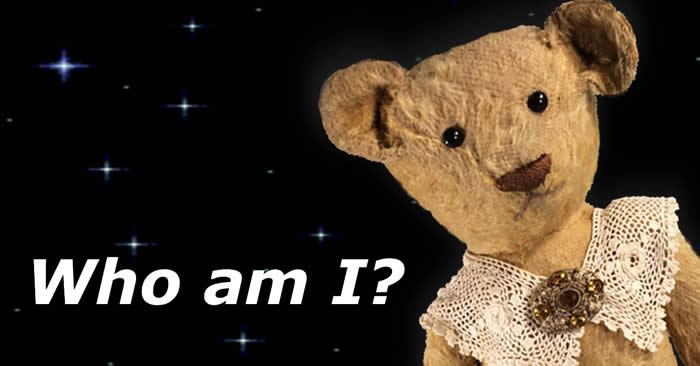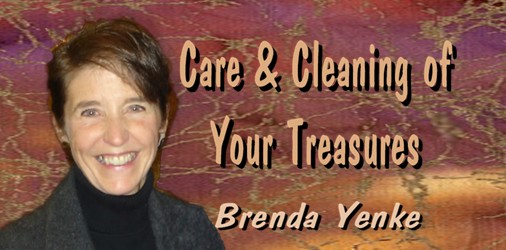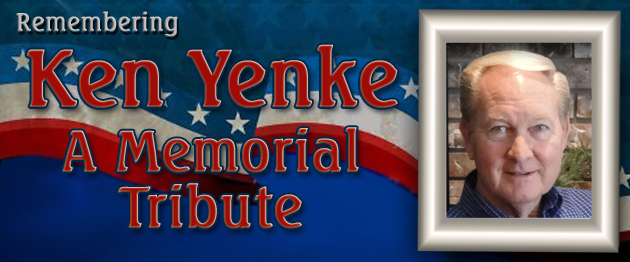 Collectors - if you like reading articles like this, why not subscribe to Bears&Buds?
---
Just $20.00 a year. You'll receive a collector's lapel pin and a password to enter the Collectors' page where you'll find more wonderful articles..
---
Artists
-

would you like to be seen by our worldwide readers each month?
Become a Professional Artist-Member of Bears&Buds today!
Your membership password will take you to the B2B section loaded with selling, making and how-to ideas.
---