"We realized that for children, taking a beloved toy or friend for repairs, can be a bit traumatic and difficult.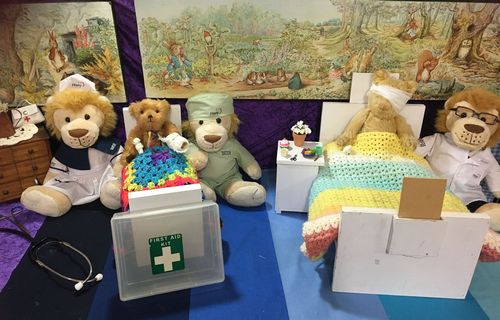 So we created an actual teddy bear hospital as a place children and 'big children' can come and visit or spend time with the bears who are being 'treated'.
A feature of the hospital is a bed and we have a basket of bandages so children can bandage their injured bears while in a happy environment.

We have some medical supplies like stethoscopes so they can listen to the bear's heart beats and a special table with bear pages for them to colour." said Kay
"Often my grand daughter is the nurse on call, helping the patients as they recover from surgery!"