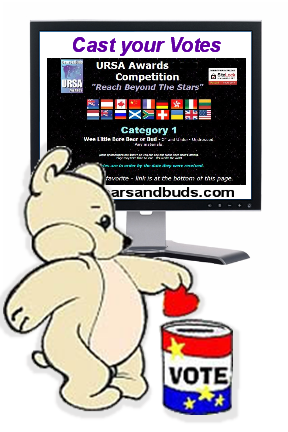 URSA votes are audited daily for multiples using your IP address.
We understand that there might be several family members in a home, using the same IP equipment.
That is why it is important to state your name, we will allow a certain number
of votes coming from the same IP.
**** Please remember, even though you really, really want an artist to win, stacking the votes only disqualifies the extra votes or can even disqualifies the artist.