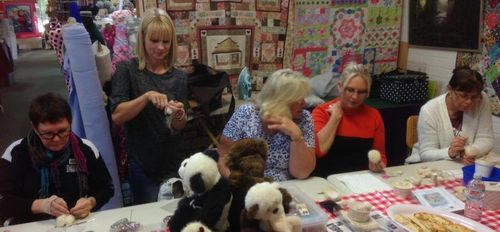 Helen Gleeson is the expert on faces and scissor sculpting in real fur.
My students wanted a challenge and to learn the technique so I decided to call in the expert.
The class had 8 students and each completed the head of the little bear called Sugar.
Helen gave great instructions as to fur choice and care and each student got a personal lesson from her.