LouBear Mohair celebrated their second year and are entering their third year in business. Growing in strength with worldwide recognition.
Luis Da Silva and Bernhard Kossmann worked many years together at the biggest velour weaving mill in South Africa. After the company closed its doors due to the flood of imports from the Far East, they took the plunge and decided to buy some of the specialized machinery and start their own company.
In July 2005, Luis and Bernhard moved into their own premises on Baird Street in Paarl, South Africa and started to work on, what is today, "LouBear Mohair."
Moving the heavy industrial weaving machines, and setting them up to produce the correct fabric, was Luis Da Silva's task. Luis looks after the production side and makes sure that every item is available or made to order within LouBear's tight delivery schedule.
Bernhard Kossmann is responsible for sales and keeping contact with their ever growing number of worldwide customers and the development of new fabrics and colours.
LouBear Mohair is a true team effort between the two partners, employees, and from time to time, some family members.
Since the early days, Luis and Bernhard have learned a lot about bear making and the special needs of their customers. They were textile people originally but with their aim to provide the best possible service and products, they soon realized that they had become 'bear people'.
Beginning with just 6 mohair styles and just 7 colours in 2005, the product range has grown to 12 styles and 24 different colours. Currently there are more than 120 variations and more are coming soon.
Along with the expansion of the fabric and colour range, there was growth in the number of stockists both locally and internationally.
LouBear Mohair is available through their website www.loubear.com and at an increasing number of retail partners.
One unique feature of LouBear Mohair is that the fabric is produced in smaller pieces of 100 cm x 139cm and all finishing and tip dyeing is done by hand. Besides the creation of jobs, this also makes production highly flexible and is the basis for superior customer service. All orders are airmailed the next working day. All prices include International airmail postage.
They supply every item made-to-order from a semi finished raw material to the finished product within one working day so there will never be an out-of-stock situation.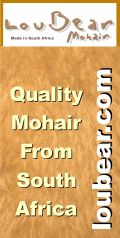 We are right here!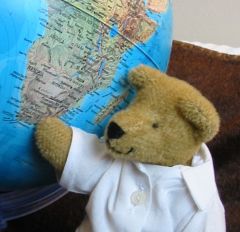 Bernhard Kossmann
LouBear Mohair
Member since July 2007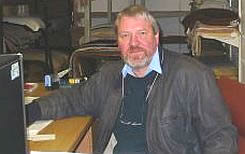 Bernhard by his computer, waiting for your mohair orders.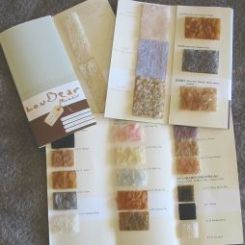 LouBear sends free samples on request.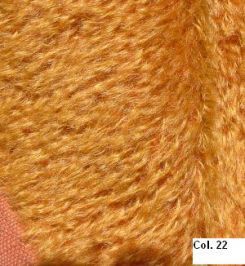 Article TOM 100% Mohair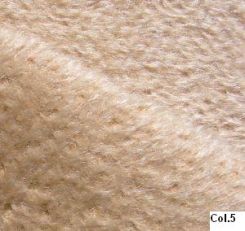 Article TOBY 70% Mohair 30% Viscose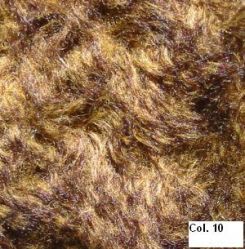 Article CARLO 70% Mohair 30% Viscose crushed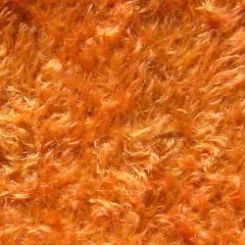 Article JERRY 100% Mohair tipped and crushed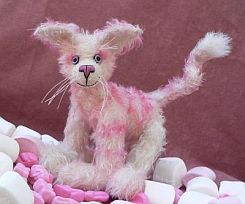 Cat from JERRY 100% Mohair tipped and crushed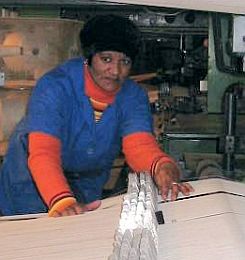 Elmaine Davis working with the weaving machines.