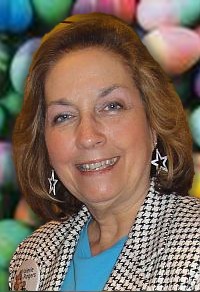 Valerie Rogers
Publisher/Executive Editor of the original online teddy bear magazine,
since 2005
Welcome to the wonderful world of teddy bear making, collecting and reading our online teddy bear magazine!
We are celebrating being 12 years old!
We offer a very Special Thank you's to all who contribute to Bears&Buds; our artists, collectors, readers, advertisers, cub reporters, writers and digital imaging creators. And to all of you who keep this hobby exciting, on the cutting edge, fun, friendly and thriving.
eMail us anytime with your comments and suggestions. We love hearing from you!

To navigate

throughout the site, just click on the icons or photographs