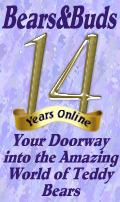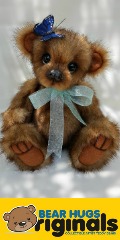 The Original Online Teddy Bear Magazine

Teddy Bear & Vintage Toy Appraisals

August 2019

Introduction . . .

I am now honored to reach out to the collectors and owners
of unidentified bears, stuffed animals and vintage toys.

Ken did this for years and was an expert appraiser. I was his understudy or apprentice and together we viewed and enjoyed each and every request that came our way.

Appraising bears online will be a fun adventure for all of us. We will share our discoveries here on this web page.

Meeting new faces, in teddy bear form, and sharing the knowledge I have gathered, will be a joy. Together we can discover that everything old can be newly appreciated!


Beary best,
Brenda Yenke

How much is your beloved bear worth?


Cursor down to discover the appraisal procedure.

Hello Brenda,

My siblings and I found this teddy bear amongst my mother's belongings. It had been very carefully stored for a long time.
I have many pictures of her as a child holding a teddy bear, but not this particular one. It's possible it belonged to my grandmother who was born in 1901 Or, it may have been something my mother recognized as having some value and purchased it later. She was an avid antique collector. It is about 15 inches tall with yarn nose and claws and very little foot definition. Unfortunately the original eyes have been lost.
Tom

Hi Tom.
I am glad you and your siblings have taken your time in sorting through your mom's precious cargo. The fact she took such good care of these collectibles, is repeated in your desire to identify and realize what you have found. My sympathies to all of you. Your lovely pink/mauve teddy is made of mohair and stuffed with excelsior. She (because she sports a marvelous colored mohair), dates to the 1920s and is most probably a German teddy. The "roaring twenties" saw a boom in everything, including extravagant jewelry, fashion and special toned teddy bears. The tummy is round, with a simply sewn horizontal cord nose and inverted Y extension mouth, arms that are quiet a bit shorter than the legs, and being five way jointed (head/arms/legs) were traits of the Petz Co. at this time. We can see a replacement covering over the felt, to make sure the excelsior did not leak through. Three claws were simple, and very common for several firms. The glass eyes would have been an amber color with a black pupil, and are often missing since they were merely inserted into the head on wire shanks. Way before child safety laws! The arms rest a bit lower than some, making a definite shoulder area. He has a slight foot definition, and the upward tilt of the hands almost say, please pick me up! The ears may need to be sewn into place, to keep them attached. Very early examples had ears toward the side of the head, while yours are a bit higher. The long silky mohair has faded to an off white and missing in some areas, but the true intention is still evident with the mohair backing. He was hand closed in the front. Value for your pink beauty is $350.00. Pictures of your mom would have added to this provenance, but you all can rest assured each photo with other toys would carry a value of up to $50.00, depending on subject matter. Enjoy!
Brenda

Brenda
I was told that this was a 1940's bear when I purchased it. I have enough experience with bears that I thought it was of this age but the condition of the bear is so clean and not worn except for the pads, I am not sure.
I believe it is a British bear. It measures 25" tall.
Herb

Hi Herb,
Your large teddy is in very good condition with rexine pads, and dates to the 1950s. The large somewhat square muzzle on the face is a very familiar trait of the Verna Toy Co. The company was located in Victoria, Australia and started as a doll factory in 1941, with Eve Barnett. They changed ownership in 1948, with Arthur Eaton as head, and added teddy bears in their inventory. The fabric tag would have said "Verna", Made in Australia, by an embroidered label. Later examples simply had printed labels. They used high quality mohair for their bears. The plastic orange/amber eyes have black pupils, are set wide apart, while the nose is sewn in a vertical stitch cord. The mouth and nose extension was sewn in a single cord. He is very chubby, and probably stuffed with excelsior. Five way jointed, he has the ability to be posed. They ceased operating in the mid 1980s. Value for your Aussie friend would be $250.00.
Brenda


Bear as purchased

After being cleaned

Hello Brenda,
I recently found this bear at an antique shop.I know the brand, Chad valley, label with red text on his foot and a "Hygienic Toys" button in his right ear. He has almost no mohair left and i can see the filling on some paws. He also has a flat box in his chest but it doesn't work. He is 48 cm (19inch) long from ear to toe. I didn't pay him much, I fell for his old charm. My children think he is creepy with his big eyes. I am very interested in learning more about him like how old is he, did he have a name, are the eyes and cord around his neck original and maybe he has a small value?
I look forward to your comments.
Greetings,
Debbie from Belgium

Hi Debbie,
You rescued an iconic bear with ID, at the antique shop! Chad Valley had very early beginnings, in 1820 but with books, stationery, and cardboard games in the late 1890s. Their first stuffed toys were created in 1915, and an evolutionary stuffing machine came a year later. In 1920, Wrekin Toy Works is registered as The Chad Valley Co. Ltd. Your teddy dates to the 1930s, with the rectangular fabric red printed ID tad on the left foot. In addition to the tag, the celluloid yellow button reading "Chad Valley Hygienic Toys"
is available in the right ear! His full nose is vertically stitched with the inverted Y mouth extension. The amber glass eyes are on wire shanks, typical before child safety requirements. He is a stander, with the added comfort of cardboard enclose in the foot pads. Four claws were classic, and they seem to be all there. The cardboard box in the tummy is the squeaker, He has mohair loss, but the backing seems to be strong. I would suggest a simple face cleaning to help freshen the accumulated dust. A white terry washcloth, dipped in warm water and wrung out, to leave the cloth damp, would be used in a gentle wiping of the mohair, in the direction of the pile. You'll see the film left on the cloth, so dip and refresh the cloth, and do again to clean his entire head and ears. He'll sparkle even more! The eyes need to be gently pushed into the excelsior stuffing-to anchor in place. They seem large now, this may help recess the eyes! At 19", this is a large sized bear, and his silhouette is adorable! He could use some fine needlework to keep the original pads attached. Value would be $ 300.00, with the additional preservation techniques.
Brenda

Hi Brenda,

This bear is 13" tall,
Kapok body, solid head, arms and legs. Sheepskin and lambs wool. 5-way jointed however head can not be turned. Eyes are metal.
Original stitched nose and mouth. Rexine pads. I have read that lambs wool was used during the war years when mohair was in short supply and would appreciate any information and your thoughts on this little bear please.

Dawn

Hi Dawn,
Very sweet little lambs wool teddy was made in Australia, possibly by Joy Toys in the 1950s. During and after WWII, this covering was readily available. Your 13" teddy is jointed in the limbs, but has a stationery head. The original eyes would have been amber glass. He has shoe button eyes as replacements for now. The head is excelsior, while the limbs and body are kapok. Joy Toys was stationed in Melbourne and formed by Gerald Kirby and his wife in the late 1920s-1966. They were taken over by British Lines Brothers. Your teddy's ears are simply an extension of the face area, with a seam—separating the head to the ears. The pads are original and in excellent condition. So many of these teddies also had a foam stuffing, which made them disintegrate in hot environments. Yours is safe! Value for your "natural" teddy would be $75.00.
Brenda

This monkey was purchased in an antique shop in Germany nothing is known to me in regards to maker or age. He was described as being circa 1920-30's and possibly of

German origin.

Monkey comes with his original felt waist-coat, hat and is 24" long.
5-way jointed with tail which can be moved from side to side and wire inside allows it to bend. Completely straw filled. Brown mohair? Amber and black glass eyes. There is a thread on the monkeys chest which could possibly be the remnants of the makers chest tag. His outfit has a couple of small moth holes however the monkey
is in super condition.

Dawn

Hi Dawn,
Another very nice toy, this time a monkey! Steiff even made early monkeys, one with a rod, to go along with the teddy bear! Your example is German, and most probably resembles toys made by the Goldmann & Co., located within Bavaria. They were formed in 1922, and developed a trademark "Golco". Advertising was accomplished in 1925, with an ad that looks very similar to the Steiff circus animals. I noticed your monkey with the wool felt face, no nostrils, eyelids done in felt, amber glass eyes, and a slight center seam in the forehead. The mouth is outlined carefully with a seam, and the white mohair beard connects to the brown wool/mohair of the head. The extra large size of 24", and your inventive circus type pose, make him very charming. Nice the tail has a wire for manipulation, and staging the upside down trick. The hat and jacket are part of his costume, perhaps playing a hurdy-gurdy type role as early musicians did with their pet monkeys. The circus was such an important role for early entertainment and the monkey as a toy, became quite endearing. He is a quality piece, and I love him accompanied by the Hermann bear on wheels! Value for your 1930s toy would be $250.00.
Brenda

Dear Brenda,
I would appreciate any information on in regards to maker. He is believed to be circa 1930's. A lovely fat bellied bear. 17" in height.
5 way jointed. Body and head are straw stuffed. Limbs stuffed with kapok. Original stitched nose and mouth. Glass eyes/ Paw pads were originally rexene however have now been restored with vintage chocolate velvet material.

Dawn

Hi Dawn,
Lovely English bear, with the typical Chiltern appeal in the Hugmee series. This began in 1923-1960s, and was their most popular style of teddy. Yours is mohair with the top of the ear clipping the head seam
and nicely cupped. The vertical cord nose is somewhat shield shaped, with a slight smile indicated in the mouth. He dates to the 1940s, with the original rexine pads covered in a brown material. The closing seam is in the back of the round tummy. Eyes are original, amber glass- and the muzzle is slightly shaved. The body and head are excelsior, while the limbs are kapok and light weight. Leon Rees inherited Chiltern Toy Works in 1920 from his father-in-law, Josef Eisenmann. H. G. Stone and Co. was then formed as he partnered with Harry Stone-a former Farnell employee. They introduced their own teddy bears to the English world, as Master Teddies. This particular bear remains very rare, with porcelain style googly eyes. Your Hugmee is in excellent condition, and at 17" would be valued at $500.00.
Brenda

Hello Brenda,
This teddy Bear I found online. I thought his facial expression was too cute.
The Bear is 17", made of mohair, a squeaker which doesn't work and eyes of a goldish color, not the amber I am used to. He has long arms, and pointed feet. His nose is a beige cloth. There are no claws on the feet and three "fingers " on one paw and one on the other. The closure stitching was completed in the front of the bear. One ear needs attaching and seems it it was reattached at a earlier time and is a little off center. I am told he is an American teddy, possibly Ideal. Your expertise information is greatly appreciated.
Best Regards,
Anne

Hi Anne,
Your sweet somewhat large teddy is American, and possibly from Ideal, dating to around 1913. The twill nose was a time saving techinique, making the head seam fulfill two objectives: connecting the facial seams and incorporating the nose at the same time. They were very busy trying to keep up with the demand for teddy bears, so each effort was skillful yet speedy. In fact, the overstitched seams was another of the time saving techniques. I think the original glass eyes should have been amber, as you mentioned. These are older eyes, but the yellow was not a common American trait. They are sewn in the Ideal fashion, inside the head seam. The pointed wool felt foot pads and finished mouth extension along with the discernible front hump, front closure on the chest, are all Ideal characteristics of the early years. He has the football shaped body, noticeable in the back view. The mohair is a lovely golden color, most common, with large cupped ears. The teddies from 1907 had ears sewn on the side of the head, and these gradually crept up toward the top of the head in later years. Restorers have a huge responsibility to keep bear repair in the historically accurate mode. In OH, Cherie Graham at ragtymore2@netzero.net or 330-464-9099 has been the go to lady for my good friends in MI. She loves doing the work, but may take awhile with her busy schedule and taking care of family members. The teddy bear market is still bearish...oh how TR would delight with this term! It all relates to supply and demand, which the internet made possible..good and not so good! Today the teddy would be valued at $600.00.
Brenda

Hi Brenda!
I'm so excited to find out the history of my beloved "Bear"!
I recently purchased him at a local Antique Shop. I'm not a collector, but his sweet face and adorable pose, just made me take him home! Bear, is 19" tall standing and about 13" sitting. I believe he is stuffed mostly with wood wool, as he crunches when squeezed. The exception would be his lower arms, which feel softer beginning half way down. In his back, there is a popping feel.
I'm not sure what a squeaker would feel like, so wanted to mention. All limbs and head are made to swivel. The left shoulder, may have had a little repair as I've noticed less stuffing and mobility. He has a fabric nose of some sort. He does not have a real mouth, just a wrinkle which appears intentionally placed. Pads on all four legs, feel like leather. Can't wait to hear from you! I will continue to love him, whether his value is a nickel or much more ?
Thank you!
Bev

Hi Bev,
Congratulations on a fine discerning eye for spotting an antique teddy bear! He is a great example of the early American Co.- Ideal Novelty and Toy. At 19", he is a large bear, with the classic designs and short bristle mohair. The head is the most important part of any Bruin, and your example sports the triangular design, shoe button eyes, and twill cotton nose. Those made in the 1905-06 era had ears toward the side of the head, while yours has the ears set a bit higher. The leather pads are covering the original felt pads and excelsior stuffing. The football shaped body holds the lower set arms, making his shoulders very visible. Early examples had very long arms, yours are a bit shorter. This dates him to 1915, before WWI. Ideal formed a factory and advertised in Playthings Magazine in 1907. They have many tributes to being the first American Co. to make bears, and
it is thought that they could have made earlier examples, not manufactured, but handsewn by Mrs. Michtom herself. They owned a stationery shop in Brooklyn NY, and legend has it that the MS. Bear Hunt and border dispute, along with Clifford Berryman's drawing of Teddy's bear appeared in cartoon form in the Washington Post- 1902. Value today for your teddy would be $700.00.
Brenda

Hi Brenda,

Teddy bear feel hard with disc in legs arm and neck.
Has a button on bally u push button and it squishy.
Funny noise. About 30 35 cm tall with glass eyes. Very hard stuffed, not soft.
Billy

Hi Billy,
Your cotton plush fur teddy has an English appeal! With the large head, glass eyes, large flat ears his chubby limbs can point to carnival bears won at the Faires of yesterday. That long cord on his back was probably how he was displayed in a booth..hanging to grant attention and still be safe! They enticed customers to play games, or use skills to win prizes of varying degrees. Most popular in the 1940-50s, this dates to that era. The shield nose seems to be a piece of felt sewn into place, with 3 claws on his paws, and fabric pads. Sometime these examples were characterized as Eastern European products. The stuffing is excelsior, and he is quite solid. He has a characteristic appeal, with the larger than normal head, almost childlike. These were quality bears, mass produced to meet demand, and invite gamers to have fun with winning! The squeaker you feel in his tummy is probably nonworking..air seeps into the mechanism, and the seal is broken that keeps it air tight and working. He did speak at one time! Value for your smaller bear with large appeal is $ 125.00. Brenda

Hi Brenda,
I received this Panda teddy bear from my mother about ten years ago. I love panda bears and the color red so I am assuming that is why she bought it for me. There is a tag located on the left under arm side of the bear, but it is slightly faded and hard to read in its entirety. The panda is wearing red and white knickerbocker pants with straps. The straps slide off of the panda's arms while the pants are part of the panda's legs. The bear measures 14 inches in length.
Thank you very much,
Cortlyn

Hi Cortlynn,
How sweet your mom was thinking of you in this special gifting of the Panda! He is in great condition as a vintage piece, dating to the late 1950s. With the tags, we know the manufacurer is Knickerbocker, a NY based toy maker who started making teddy bears in the 1920s. They were quality toys, with the earlier bears made of mohair and later examples made of acrylic or cotton plush. Your example is acrylic and has the appeal of a doll, as well as a bear! Animals of Distinction, as marked on the tag, reveals their vast array of designs and products. They were also advertised as washable- surface cleaning. The eyes are plastic locked in safety eyes, and the nose is a fur Pom Pom, not a cord sewn nose. In the late 1960s, they were granted the license to produce Smokey Bear. He sports pants too, made of cotton, while your Panda's overalls are made of a cotton knit stripe. That makes him appeal as a doll and a bear, with the costume dressing. The red/white stripes were popular in the late 60s, with the Raggedy Ann and Andy dolls, made by Knickerbocker. Value for your dressed panda, at 14", would be $75.00 as a vintage toy!
Brenda

Bear after restoration

Hi Brenda,
I purchased this bear on ebay listed as an old Omega / Terry's 19" bear - circa 1915. At the time I was looking for an old bear from that period with character so purchased this at £252. On arrival it's eyes were broken and detached and it's limbs were quite loose and the back of it's ears had been crudely patched . Although slightly disappointed in it's condition on arrival the bear had character and age related appeal so I made the decision to pay the extra required to have him restored .
On submitting the bear the restorer was of the opinion that my bear was not an Omega circa 1915 but in her opinion a Rudolf Haas bear of which I am unfamiliar with . Photos were also sent to her German friend who is a bear collector who also suspected it to be a Haas bear .
The only information I have been able to source on this manufacturer has been via the listing given for a Haas bear currently for sale on eBay which states - one of the smaller German teddy bear manufacturers founded in 1935 .
I would very much appreciate your opinion regarding the history of my bear based on the photos available at this time.
Kindest Regards
Dawn
Hi Dawn,
Oh what a sweet story behind your new keepsake teddy! I think the restorer did a magnificent job with bringing out his shinning presence. As I see him, he reminds me more of a British example than German.
The firm of Rudolf Haas was the only toy factory in Schweinfurt, Germany. They were formed in 1925, and did the famous and rare Nickle-Nackle example in 1931. This teddy had an inner working mechanism, allowing the the head to turn and nod and growl, when either arm was lifted from it's side. It reminds me of the Schuco bear, without all the internal metal. It is curious how the right arm was completely detached! The original stitching of the nose with the outer upward and lower stitches are not traits of Haas teddy bears. The inner nostril was a V filled in with stitches and connected to the vertical cord nose. This was similar to Steiff, who did the drop stitch nose to connect to the mouth. The ears on the German bear were not so large, but cupped, and sewn near the top of the head. Feet size was smaller too, not as exaggerated as the British example. Both companies had trademarks that included a cardboard tag held in place on the chest with a cord attached, similar to the Steiff chest tag. Very few of these still exist which is why they are hard to identify aside from Company ads. For the existing attributes of your bear, he most likely is a Wm. J Terry. They had a hay day for manufacturing during WWI, when German imports were prohibited. Both Terry's and Farnell were quite successful. Value today for your restored "Terryer Toy" would be $1,200.00!
Brenda

Hi Brenda,
This old bear was purchased from the Barnardos Charity Shop. 16" tall, 5-way jointed and good coverage of soft Mohair. He was once a vibrant Golden yellow bear and he still retains a lovely however faded now. Tightly packed with wood shavings. Glass eyes. Although crunchy to touch he seems quite hollow with an inoperable voice box inside that rattles about.
Nose and mouth stitching.His paw pads have age related wear which I think add to his character and age related appeal. Sold as an old English Chiltern.
Dawn

Hi Dawn,
This bear has many attributes of the early American teddies, especially his triangular head with the nose sewn just below the head gusset. The arms are long, the ears sewn toward the side of the head, indicating a bear made around 1910.
I would call him an Ideal, from construction, with the eyes placed inside the head seam and his foxy type snout. He is adorable, and the jacket is charming! The pads are worn, not from walking around, but sometimes they used a lesser grade of felt, a common characteristic.
With the growler rattling, we can assume that air got into the mechanism, causing it to be non working. This is very common, even with Steiff. He is finished with a hand closed seam in the back. There is wear to the mended pad area, it may look better to have the reworked pads carefully removed, down to the original pads, and see what is revealed. The opened arm area could be gently mended, to make sure the excelsior is kept covered. The face is the most important area of any bear, and your example seems to be nicely in check. His color is gold, and a treasure at that! At 16", this is a medium sized bear. Steiff used this measurement to insure it and those larger bears, follow a vertical stitched nose, while Ideals had all horizontal noses. Value today for your fine American teddy would be $1,000.00. Brenda

Hi Brenda,

This bear was described as a Chad Valley Cub bear. He's in original state and in need of some TLC. A disintegration of right paw pad and left pad very thin. He's a solid bear
13" tall. Entirely filled with wood shavings. Inoperative voice box inside. Colouring is brown with a pinkish hue.
Eyes are glass
Dawn

Hi Dawn,
This teddy sure has different eyes, those we call humanized, mostly borrowed from the doll world. Steiff used this type eye on a few of their dogs..the white background helps define those with black fur. I am thinking it dates to 1955-59, with this eye and the very short tan mohair, which resembles wool. The large smile was also a later attribute, with the early bears somewhat stoic in facial expression. This reminds me of American Greetings who used some of our bears 20 yrs. ago in calendars and cards. The early ones had an electronic smile granted to their faces...it just made customers feel better! Funny, cause this Ted has a natural happiness! His chubbiness has the appeal of a Pooh type bear, but I think he was an imported bear, possibly from a firm that also made dolls. The fact he is jointed, sets him apart from the unjointed bears from this period. He also appears to be a stander. Usually these eyes were on wire shanks with loops for sewing into place, but it seams these may have broken off. The felt pads are acrylic. We could say this was an early "artist" bear, but I do think it was manufactured in Europe. One of a kind, as I have never seen another..value would be $150.00.
Brenda

Hi Brenda,
I was wondering if you knew how old this bear was, who made him and how old he may be? He is 12" tall and fully jointed. He has what appears to be very supple leather or worn buckskin paw pads. I think he may be stuffed with straw or something that makes a crunching sound.

Thanks for the information.

Deanne,

Hi Deanne,
There was an ad placed in the Butler Bros. Catalog from 1906-08. It does mention chamois pads; an unusual material! The ad appears in the Schoomaker book,
"A Collectors History of the Teddy Bear", originally printed in 1981. They did not mention a 12" size as available though, and the eyes were indicated as glass. The smallest bear was advertised as 14". Butler Bros. was a wholesale business, in fact at one point in time, they bought an entire line of Ideal toys. My thinking is-with the detailed workmanship, this is a German bear and perhaps from the Herta Girz and Co. located in Nuremberg. Her husband, Alexander was the manager of Schuco, and her uncle, Heinrich Muller founded Schuco. She designed some of the figures for this firm. Although I do not have a close up of her work, she was most talented! Will enclose a photo with a twin of your teddy resting in her arms. It probably dates to 1950, after they formed their children's clothing business in 1948. The horizontal nose, deep set button eyes, cupped ares, long arms and slight hump in the back were traits of quality design. Why the leather pads when almost every other firm used wool felt? Maybe, this is a sign from the Schuco toys..where they used various fabrics and fur. Back in the early days, mohair was also referred to as bearskin cloth! The three long claws were right in keeping with many German firms of this era. The wear is unusual, perhaps he had a hair cut from one adventurous owner, as we see the fur is still rooted, yet very short in spots. Value for this doll sized teddy would be $400.00, with the charm and fashion of the doll masters.

Enjoy! Brenda

Good afternoon.
I have recently been given this Teddy Bear along with two others by a friend that purchased them at an estate sale. I have no information on the history of the Teddy Bear. The Bear is 19" long, he has a moving head, arms, and legs. In the back of his body there is a metal piece sticking out that moves his head. The bottom of his feet are flat. His eyes seem to made of glass and are an amber color. His hair is slightly missing in some places and seems to be made of mohair.
Thank you, Don

Hi Don,
You have a great communicative teddy bear-who speaks yes and no! He is a Schuco, originally called Schreyer & Co. from Nuremberg, Germany. They were founded in 1912, by Heinrich Muller, and Heinrich Schreyer who had experience with the Gebr. Bing Co. Nuremberg was known as the Toy Capital of the world. They developed the clock work mechanism, and had many patents on bear and animals mechanicals. Schreyer left in 1919, then Adolf Kahn became a partner. Your particular large bear dates to the 1950s, with the down turned paws. He is five way jointed in addition to the metal tail that moves his head to an agreeing yes, or the gesture of no. Schuco bears like this have an ability to speak, in a non verbal fashion. He is a stander too, with the cardboard inserts in the feet. You can pose this bear and have the head movements captured by simply moving the tail lever. Pushing it inward makes the yes, while a side to side motion says no. They made this style bear from the 20s, with straight paws. The finest mohair and wool was used, as well as expertly stitched cord noses and mouth extensions. You mohair has some wear, with the tail loosing it's covering as well. The eyes are glass, he is stuffed with excelsior, and is heavy with this metal encasing. Originally, he had a plastic tag sewn into the chest, with the name Schuco Tricky. As he stands, the value would be $1,500.00.
Brenda

Hi Ms Yenke,
This Petz bear, around 5" head to toe and belonged to my father-in-law who died in 1999. I remember him telling me that he played with this bear but it might have belonged one of his parents? He was born in 1907 so I know it's pretty old.
I'm wondering about his history.

Thanks in advance.
Greg

Hi Greg,
Great that you have a noted heirloom from the family! The Petz milk glass button was their trademark, with the logo being developed in 1947. It features the name PETZ, in caps within an oblong circle and half circles on both top and bottom, highlighted by V's. It was painted red on the indented markings, while the hot milk glass left the firing. Anton Kiesewetter originally founded the company in 1859, servicing as a locksmith. In 1921, teddy bears and plush were marketed. Their factory was in Neustadt, near Coburg. His daughter, Charlotte, was born in 1921, and eventually worked at the company as a business manager. His son, Gerhard, born in 1925, became the technical administrator. His wife Ernestine also worked in the business. They exhibited at the first Toy Fair in Nuremberg, in 1949. Your peanut shaped little teddy with wire joints appears to be mohair- with the woven backing, and a center facial seam with sewn ears. He has glass eyes, and a nicely finished sewn nose. The ID button was made in two sizes- 12 & 16 mm. He dates to the early 1950s, and seems to be a part of their circus Petz presentation. It was probably made for the premier Toy Fair. Value today would be $125.00 with your provenance (pictures of owner or other documentation). The company closed in 1967. Ernstine, his widow, also worked as a partner at the factory.

Brenda

Hi, Brenda!
About a couple of years ago, you helped me appraise a 1930's Knickerbocker Teddy Bear. Well, here I am again with another bear t hat I just got. I can tell that he is definitely old. He is a very large bear 25" tall and is a chocolate brown color. Overall he is in pretty good shape, lots of fur left. Some small holes in his pads, and you can see his joint disks a bit under one arm and under one leg. A small hole in his back exposes excelsior which is still very firm and crunchy! Each paw has three black "claws". I was told he might be German What a mystery, so I am turning to you to help me! Thank you in advance,
Hartlea

Hi Hartlea,
Teddy is large at 25", with a fur of silk plush, hand stitched cord nose and glass eyes. His ears are rather flat, not cupped and sewn into place. The wool felt pads have a bit
of wear. He is German from the Max Hermann company. Max was the youngest son of Johann and Rosalie, part of the Hermann clan. They were all involved in the toy industry. He is solidly stuffed with excelsior stuffing and has a slight hump on the back with a hand closed back seam. The three claws are characteristic of the Hermann bears, The inset muzzle is also a trait of these teddies. He dates to the 1920s with the straight arm stature, and is a superb statesman. The left joint has a slight wear spot, mostly due to the heaviness of the long arms. Simple closing stitches could mend this area for future protection, using the same color thread as the fur. Value would be $300.00.
Great bruin!
Brenda

Hello Brenda,
I have just returned from London and purchased this lovely old bear in an Antique Market; quite expensive and is adorable. 14" in height and is fully jointed, one arm is very loose. He has a growler that works when tipped. He has what I call "Pinched Ears". I did notice that all his paw pads were are replaced and did undo one to see what was underneath and looks to be Rexine pads. To me his eyes do not look original as they are lopped sided. Mohair very worn in areas. I would like to know more about him.
Thank you,
Paulette

Hi Paulette,
You sweet teddy is an English teddy, and your descriptions were so accurate! How great that you found him in his native land. He dates to the 1940s and comes from the Chiltern Toy Co. They were at one time referred to as the H.G. Stone & Co. with Leon Rees as owner and a former worker from Farnell, known as Harry Stone. Rees inherited Chiltern in 1920 from his late father-in-law. The most popular series they produced was the Hugmee teddies, in 1924, and your example is this model. The trait of sewing the ear into the head seam was quite useful for production, leaving hand sewing to the nose, mouth and claws. The earliest examples had one outer stitch upward on each side of the nose..later examples such as yours had an even shield nose. The rexine pads have been recovered, and thank goodness they kept them historically correct with originals beneath. So glad you are handy with the needle craft! Years ago, they made polished chintz, but doubt it is around anymore. They produced this bear until the 1960s. The name says it all-Hugmee is huggable! The eyes are replaced, but original were red glass and similar although sewn into place on wire shanks. He has wear, especially to his head which is the most important part of any teddy, but still adorns that sweet face. At 14" tall the value would be $150.00.
Brenda

Hi Brenda

This bear is about 24-30" long, jointed arms and legs, he is missing his eyes, but looks to be worth something of value.

My guess he is from the 1940's but could be 1900's or older. The bear was from an estate that I inherited.

Shelby

Hi Shelby,
Your very large silk plush teddy appears to date from the 1940s as you mentioned. The eyes were a googly type plastic with the a black disc pupil that was able to rotate when handled. They had wire shanks that were pretty dangerous, so maybe that is why they are missing! This was before child safety laws. He is American, and has the traits of Gund Mfg. Co. located in NY. Originally founded by Adolf Gund, an immigrant employee who started as a janitor succeeded as the owner when Adolf retired. Jacob Swedlin, took over in 1925, and was very successful in design as well as providing his family with a prosperous future. They acquired licenses from Walt Disney to produce the many lines of these characters. Your teddy is jointed, which is an upgrade from the unjointed versions. The center seam in the head was common for this type bear, as the sewn in muzzle matches the pads and inner ears. The flat ear design made them quite playable. His nose is hand stitched along with the inverted Y mouth, and claws on the hands. He is stuffed with cotton and sub filling. He has some wear, which has an effect on value. Today the market is slanted toward the rare and perfect teddies so a reasonable price would be $65.00. Brenda

Hello Brenda,

I have had these bears since the 1960's. My sister made the Goldilocks doll for me. They have been well loved but are intact except for Papa Bear's right eye. Papa bear is 24 inches, Mama is 11 inches and Baby is 6 inches. Papa's left eye is a bit loose. Thanks for the info.

Patty

Hi Patty,
Your childhood three bear set with a hand sewn Goldilocks is very sweet. I am so glad you have enjoyed them and kept them in good condition! The Papa bear comes from an American manufacturer, the Rushton Toy Co. They were formed in 1917, and located in Atlanta GA, Mary Rushton was the founder and they operated until 1983. Your Ruston bear has a separate muzzle, with a hand shaped nose made of fabric, red felt tongue, fur that is acrylic and unjointed limbs, making him very huggable. The stuffing is cotton. During the 1950-60 era, they had many rubber faced animals, along with the acrylic and silk plush fur— but they also made the usual fur teddies like yours. The eyes have a metal base, with a plastic iris and black pupil. Value for 24" Papa would be $65.00.


The Mama bear has the original tag reading The Commonwealth Toy & Novelty Co. of Brooklyn NY. This was a very large company, founded in 1934. They are best known for the rare Feed Me Bear. It was made in 1937 as mohair teddy used in advertising for the National Biscuit Co. Your Commonwealth teddy is acrylic, unjointed, stuffed with rubber and cotton, has felt eyes and mouth with a wool Pom Pom nose. Value would be $25.00.


Little baby acrylic teddy has wool Pom Pom's for eyes and nose, and contrasting felt ears. He seems to be an unidentified American teddy. Unjointed, they all share this attribute! His value is $10.00.

Any pictures of you and your entourage of teddies, would be provenance and add value. Brenda

Greetings Brenda,
This bear was sold to me as an electric eye teddy from the American Stuffed Toy Company, circa 1910. He retains 98% of his dark gold mohair which has been professionally cleaned. He is all original with the exception of his paw pads, which have been professionally recovered in wool felt. He is excelsior stuffed throughout, jointed at the arms, and is free standing at 23" tall. Sadly, the electric eyes are defunct. The restorer seemed doubtful that they could be fixed since the original wires were badly crumbled and the original
design called for large batteries that usually didn't last long. Wanted to verify the circa and manufacturer, and any other info you could add would be greatly appreciated.
Sincerely, David
Hi David,
Another excellent condition teddy, qualifying for the antique description! He is from the American Made Stuffed Toy Co., a New York based business with the electric eye sensation of being able to create a bright eyed bear. Several versions existed during these early years with a few different companies. The problem was, the life was short for battery operation, and the companies knew this upon marketing. They urged frequent ordering in lesser amounts to assure their customers a viable product. The patriotic bear was also attributed to this company, with the red/white/blue mohair. You are fortunate to have an attractive version of this type bear-some had a cord extended from the mouth for the on/off switches. They are rather distracting, because you concentrate on the predominant cord. I would say the teddy dates to the 1910 era, being introduced originally in 1907 with the Fast Black Skirt Co. They also made non electric models. The unjointed neck and legs allowed more room for the battery compartments. Yours is in excellent condition with a defined cord nose and mouth. They made three sizes-16, 18, 22", so you have the largest! Some had leather-like collars, helping the stability. These are rather rare in top condition, so a value of $1.000.00 is reasonable considering the heritage.


Brenda

How much is your beloved bear worth?

Ask Brenda Yenke

Appraisals are $20.00 for each item.

(Bears, stuffed animals, vintage toys too)

Use PayPal (link below) to pay.

Send your bear photos to:

Please include as much information about your bears as possible: size, how it was acquired, various poses, and 5-12 photos attached to the email.

---

Do we have permission to show your bear
on this web page?

Only your first name will be published.
Please tell us when you send your photos in your email.

---

Available: Evaluation Certificate

Document contains a photo of your bear, the email request from you describing the bear, and the appraisal by Brenda.

The Evaluation Certificate will come to you in a pdf format for you to print and keep with your beloved bear.

Certificates are $10.00 for each bear.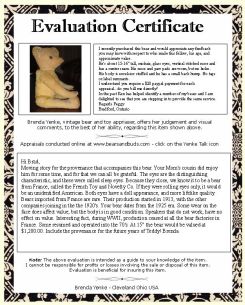 OR after a paid appraisal, should you wish an Evaluation Certificate, please use this PayPal button for ordering.
Please state the name of the bear in the comment box.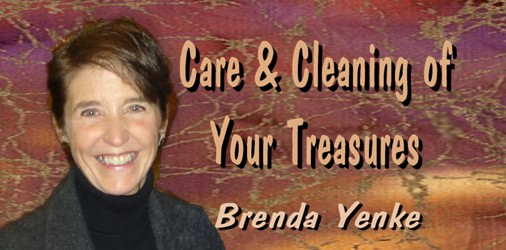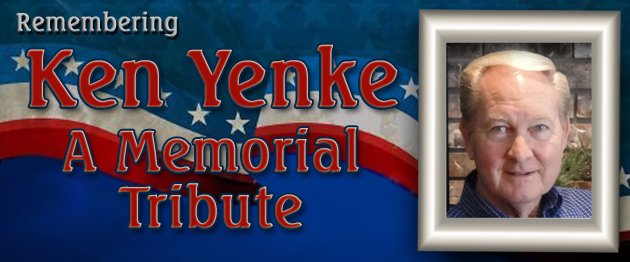 ---
Collectors - if you like reading articles like this, why not subscribe to Bears&Buds?
Just $15.00 a year. You'll receive a collector's lapel pin and a password to enter the Collectors' page where you'll find more wonderful articles..
---
Artists
-

would you like to be seen by our worldwide readers each month?
Become a Professional Artist-Member of Bears&Buds today!
Advertise FREE! Your membership password will take you to the B2B section loaded with selling, making and how-to ideas.
---