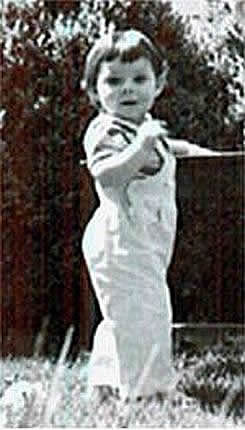 Patti Thomas
My Brown Bear
Aunt Tressie bought two teddy bears
When I was only three
She gave the panda to my cousin, Donna
And the brown one, she gave to me.
It was my very first teddy bear
So new and soft and clean
He was almost as big as me
The sweetest face I'd ever seen.
The sun was shinning bright outside
When I took him out to play
We found a soft green grassy patch
And stayed there most of the day
We planned adventures we'd soon have
As we shared pretend chocolate pie
I ran inside for a glass of milk
Without noticing the change in the sky.
As I walked back to the porch
The rain was pelting down.
I tried to make it to my teddy
Still sitting on the ground.
Suddenly my mother's hand
Took a hold of mine.
I cried for my teddy bear
But she said he'd be just fine.
She worried that I'd catch a cold
And held tightly to my hand.
She said "We'll bring him back inside
When the rain stops again".
But when I went outside to get him
My teddy bear was gone.
I guess he ran for drier ground
And lost his way back home.
I've remembered him lovingly
No, the years could not erase.
And I watch Along the Garden Path
For a glimpse of his sweet brown face.
I hope that some day his adventures
Bring him safely home.
I would so love to introduce him
To my precious Ivy Rose.
Written by: Patti Thomas
Ivy Rose Bears
She did not have a bear as a child.
---